Basenji


Wazin Basenji
Welcome to my kennel Wazin page! We breed basenji in a small scale. With interesting blood lines, Finnish, Swedish, Austrailan and American.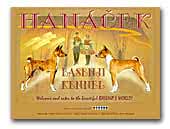 Hanacek
Basenji kennel Hanacek. Stud dog - Donner Hanacek. Puppies, our dogs, news.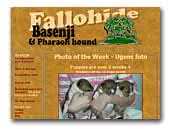 Fallohide Basenji & Pharaoh hound
Basenjis and Pharaoh Hounds.
Pharaoh Hound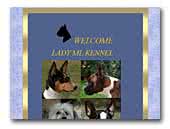 Lady ml kennel
We are breeding in Italy Boston terrier, Chinese crested dog, Boxer and Basenji for show and family. Puppies, quality, character and show.
Boston Terrier
Chinese Crested Dog
Boxer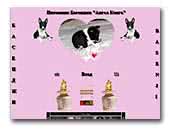 ANGEL CONGO
Kennel basenji "ANGEL CONGO". Standard, history, our dogs, puppies, photogallery, news ...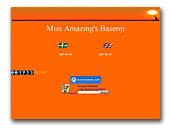 Miss Amazing's Basenji
Welcome to Miss Amazing's Kennel, I'm breeding in a small scale. My dogs live as family members.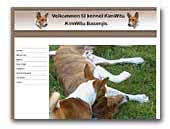 Kimwitu basenji
Welcome to kennel Kimwitu Basenji. We breed in a small scale. We have a interesting American and Australian blood lines. Stud dog, puppies. All our dogs live as family members.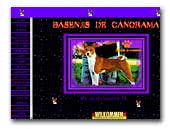 DE CANORAMA Basenjis
Site dedicated to the race Basenji. Where have all the information on this wonderful race. Welcome