Jack Russell Terrier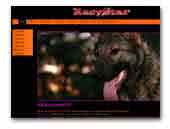 Racystar
Racystar working german shepherd, leonberger, greenland dog and jack russell terrier.
German Shepherd Dog
Greenland Dog
Leonberger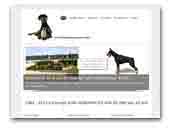 VOM GEBRANNTEN WALDE
Dobermann and Jack Russel Terrier
Welcome to our passion the DOBERMANN ! Kennel in France with the best europeen blodlines.This homepage is dedicated for all our dobermanns.Home of Multi.Ch Irinland Zara zeife Multi.Ch Fabius Pictor Renewal Vilander vaic V.G.W./victoria vilja V.G.W.

Welcome to us and our small clowns (Jack and Parsons Russel Terrier) allways happy and ready to play and please. Come and visit us.

Herve and Petra BLOSCH
Dobermann
Parson Russel Terrier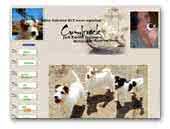 Cumbreck Jack Russells
Cumbreck Jack Russell Terriers have been a family strain since 1806 & a established pedigree line since 1950 with pure breeding.

We are originally from England and now live in Bulgaria. Our aim is to breed correct terriers with correct temperaments capable of family life & able to withstand all that is required of them.

All dogs are registered in the FCI. Export available worldwide for show/work/pet.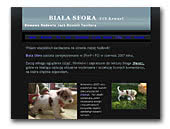 BIAŁA SFORA FCI Kennel
Welcome to my website about Jack Russell Terriers. Have a good fun watching photos, videos with my dogs and reading my blog (news).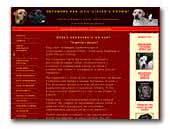 Лиджер'с Краун
labradors and jack russell terrier
We have a kennel in Moscow. We do breeding of Labradors and Jack Russell Terrier.
Labrador Retriever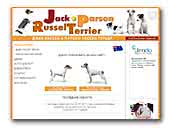 jackrussel-parson.jimdo.com
Jack russel & parson rassel terrier - professional kennel.
Parson Russell Terrier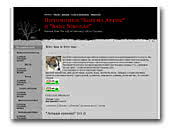 de SANTO NIKOLA
Jack russell terrier, Beagle, Berner Sennenhund, Leonberger, Briard, Shar-pei (lilac, isabelle and blue), Golden and Labrador retriever, American Akita, Welsh Corgi Pembroke end Cardigan - it's ours dogs. We're dont speek English good, but speek Spaine.
American Akita
Beagle
Bernese Mountain Dog
Briard
Golden Retriever
Labrador Retriever
Leonberger
Shar Pei
Welsh Corgi Cardigan
Welsh Corgi Pembroke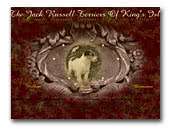 Of King's Isle Jack Russell Terriers
Of King's Isle est un petit elevage des Jack Russell Terriers pur race au bord de la majestueuse Bruges.

Of King's Isle a comme bût d' élever des Jack Russell Terriers qui satisfont non seulement en ce qui concerne la beauté à toutes exigences, mais aussi en ce qui concerne le caractère et l'éducation. Aussi bien Count Cortez, Duchesse Brontë que Gwynn's Lady Of King's Isle ont été éduqués dans un environnement social et polyvalent. Les gens, les chiens, les chevaux, les enfants, ... font pour eux partie de leur vie quotidienne. Leur vie se produit aussi bien à l'intérieur que dehors. Beaucoup d' attention est consacrée à la socialisation avec tous aspects de la vie quotidienne.

De temps en temp on a des chiots superbes!
Count Cortez est disponible pour des saillies des femelles incrites et avec pedigree.

Pour plus d'information, n'hésitez pas a jeter un coup d'oeil sur site.



King Bassie's Jack russell terriers
Hello, we are breeding Jack russell terrier's and we breed with Australian and Dutch bloodlines. We have smooth, broken and rough coat jacks take a look atour webside to see them some times we have a litter.

We have several stud dogs avalibel in smooth, broken and rough coat also great dane, german pointer longhair and red and white irish setter.
Great Dane
German Pointer Longhair
Irish Red and White Setter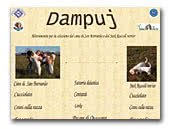 Dampuj - Allevamento Cani di San Bernardo
Alleviamo e selezioniamo per passione Cani di San Bernardo e Jack Russell terrier. L'allevamento Dampuj si estende su una superficie di 2 ettari. Abbiamo la fattoria didattica, la fattoria sociale e un piccolo allevamento di pecore di Ouessant, le più piccole pecore del mondo, meno di 50cm.
Saint Bernard
.

.