Jack Russell Terrier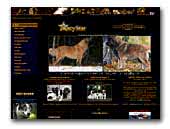 Racystar
Racystar working german shepherd, leonberger, greenland dog and jack russell terrier.
German Shepherd Dog
Greenland Dog
Leonberger

VOM GEBRANNTEN WALDE
Dobermann and Jack Russel Terrier
Welcome to our passion the DOBERMANN ! Kennel in France with the best europeen blodlines.This homepage is dedicated for all our dobermanns.Home of Multi.Ch Irinland Zara zeife Multi.Ch Fabius Pictor Renewal Vilander vaic V.G.W./victoria vilja V.G.W.

Welcome to us and our small clowns (Jack and Parsons Russel Terrier) allways happy and ready to play and please. Come and visit us.

Herve and Petra BLOSCH
Dobermann
Parson Russel Terrier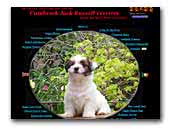 Cumbreck Jack Russell Terriers
Cumbreck Jack Russell Terriers have been a family strain since 1806 & a established pedigree line since 1950 with pure breeding.

Our dogs are the only true english line you will find registered in England with a recognised Kennel Club via the Irish Kennel Club/FCI as a 'Jack Russell Terrier'they are NOT a Parson Russell. Our aim is to breed correct terriers with correct temprements capable of family life & able to withstand all that is required of them.

We have all 3 breed standard coat types & colours. Export available worldwide for show/work/pet.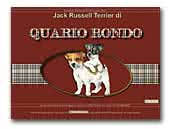 allevamento di QUARIO RONDO
Our kennel is specialized in the selection of the jack russell smooth tricolour. All oru dogs are good for show/work/pet fully tested with italian kennel klub pedigree.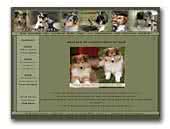 Ottey's Kennel
Rough Collie and Jack Russell Terrier kennel. Rough Collie since 1980 and Jack Russell Terrier since 2001. The most important for us is lovely expression, healthy dogs, good mentality and good exterior. Lots of pictures and information.
Collie Rough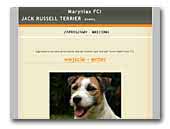 MARYNIAX FCI - Jack Russell Terrier Kennel
Plase visit our dogs in our pages. We are breeders of Jack Russell Terrier.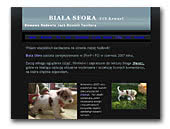 BIAŁA SFORA FCI Kennel
Welcome to my website about Jack Russell Terriers. Have a good fun watching photos, videos with my dogs and reading my blog (news).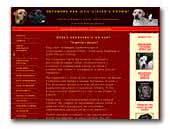 Лиджер'с Краун
labradors and jack russell terrier
We have a kennel in Moscow. We do breeding of Labradors and Jack Russell Terrier.
Labrador Retriever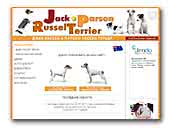 jackrussel-parson.jimdo.com
Jack russel & parson rassel terrier - professional kennel.
Parson Russell Terrier