Shar Pei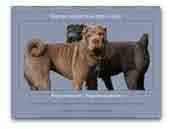 Shar-pei kennel Blue Bird's Castle
Familial shar-pei breeder. Sometimes puppies available in the colors blue, lilac, isabella and red, with pedigree Sint-Hubertus and guarantee. Blue stud available.



Meskott Shar Pei
Breeder of Chineese Shar Pei in Norway.





Los Shar-peis de Schoelcher
Cria del Shar-pei en ambiente familiar. Nos ocupamos de la salud, caracter y belleza de nuestros ejemplares.

Colores: Negro, rojo, fawn, crema, silver sable, apricot, chocolate, azul, lila, etc. Respondemos cualquier consulta sin compromiso.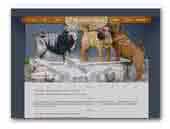 Z Dynastie Chan Shar-Pei
Shar-pei kennel Z Dynastie Chan, colours blue, lilac, isabell, choco, fawn, red, mahagon, black, creme. STUD DOGS - lilac - blue - mahagony. Our dogs have freedom, homecare, big love ...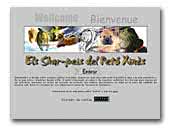 Shar-peis Del Petó Xinès
Breeder of Shar-pei since 1996 in Spain. Colors black, blue, chocolate, lilac, cream and fawn.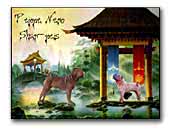 Peppe Nero Sharpei kennel
Hungarian Sharpei kennel for the healthy and beautiful top sharpeis!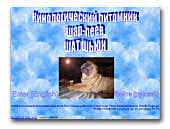 SHAT SHYUN Shar-pei kennel
Shar-pei kennel in Russia. We breed shar-peis ten years in ecologically pure area near Moscow.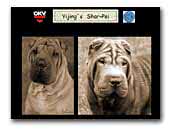 Yijing's Shar-Pei
We are small Breeder locatet in Austria/Vienna. We Breed only with Healty Dogs, come and visite our Website.





Kennel od Masumi FCI
Shar Pei i Australian Silky Terrier
Small, home kennel in Poland of Shar Peis & Australian Silky Terriers - od Masumi FCI. On my site informations: from shows, about planed puppies, forum. You can see more on my own site.

Strona hodowli psów rasy Shar Pei i Australian Silky Terrier - od Masumi FCI. Posiadamy okazjonalnie szczenięta wysokiej klasy obu ras. Na stronie informacje o planowanych miotach, wieści z wystaw i wiele więcej. Zapraszam równiez do odwiedzenia naszego forum.
Australian Silky Terrier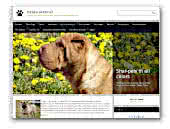 Helavis Shar Pei kennel
Chinese shar-peis, mini peis and caucasian shepherd dogs. Information about breeds, a lot of photos, interesting books, puppies for sale, our dogs. Helavis kennel.
Caucasian Shepherd Dog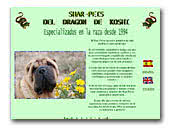 del Dragon de Koshi Shar-Peis
Show and breeder of the Shar-pei in familiar ambience since 1994. Health, beauty and good temperament. Puppies show.


.

.