Zwergschnauzer / Miniature Schnauzer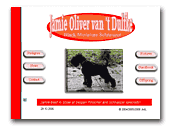 CH. Jamie Oliver van 't Dulfke
All info about the black miniature Schnauzer Ch.Jamie Oliver van 't Dulfke.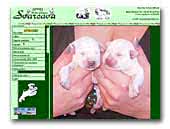 Welcome to Svarcava Kennel !
White Miniature Schnauzers from Czech republic, Europe.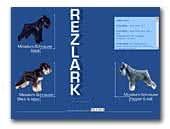 Welcome to Rezlark Kennel !
Miniature Schnauzers Black, B/S and S/P from Czech republic, Europe.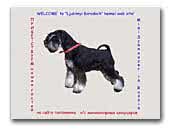 Ljubimyi Borodach
Miniature Schnauzer black/silver from Russian kennel "Ljubimij Borodach", FCI. Welcome to my website! Here you will find information about the breed that has stolen my heart, about my dogs and dogs of my breeding, which have won many of champion titles.

Our pups grow up in our home with a lot of love and attention. We breed for quality and not for quantity !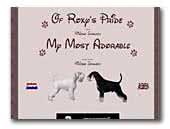 of Roxy's Pride
White Miniature Schnauzers
Visit our homepage and meet worlds most adorable white Miniature Schnauzers.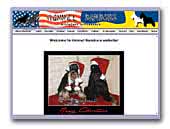 Kennel Bamburs
We breed miniatureschnauzers in all four colors. Breeding since 1986. Located in Strängnäs 1 hour by car from Stockholm.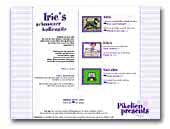 Pikelien presents
You're very welcome to enjoy our Black 'n' Silver ladies Irie-Eefje From Sweet Gentility and Pikelien presents Yoko Irie by surfing to our website.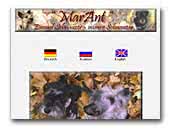 MARANT Miniature Schnauzer
Miniature Schnauzer "MARANT", FCI-VDH-PSK.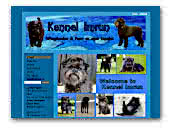 IMRUN
Affenpinscher & Miniatureschnauzer breed.
Affenpinscher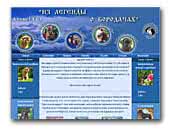 Kennel FCI Iz Legendi o borodachah
Питомник ИЗ ЛЕГЕНДЫ О БОРОДАЧАХ. Цвергшнауцеры всех окрасов, ризеншнауцеры, брюссельский гриффон, йоркширский терьер. Производители, щенки на продажу.
Giant Schnauzer
Yorkshire Terrier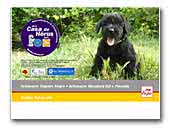 Casa de Hórus
Schnauzer and Golden Retriever
Casa de Hórus kennel is quality certified by the Portuguese Veterinary National Authority (operating licence PT05001HFC2).

Breeding with quality in mind, all our sires and dams are hip, elbow and eye tested (Giant Schnauzers and Goldens) and eye tested (Miniature Schnauzers). All puppies make their eye screening test at the 7th week (Giant Schnauzers and Goldens) and 8th week (Miniature Schnauzers).

Our aim is to breed dogs with excellent health, morphology, temperament and sociability. We work to achieve, in each passing generation, better dogs in our chosen breeds.

We don't have "puppies all year round", but accept reservations both for show/reproduction/working dogs, as well for family pets.

DNA parentage test requests are considered natural, thus, welcome.
Giant Schnauzer
Golden Retriever
1 2 3 4 5 6 7 8 9 10 11 12 13 14 15 16 17 18 19 20 21 Next »