Pointer / English Pointer

Szedresi Pointers
Quality english pointers for show, breeding and work.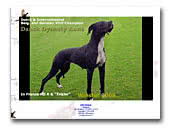 DANSK DYNASTY Engelse Pointers
DANSK DYNASTY Engelse Pointers for show and trials.

Dansk Dynasty Pointers, a Dutch English Pointer breeder, for field and Show, who breeds only with dogs which have been certified for H.D.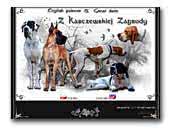 Z Karczewskiej Zagrody
We are breeding quality english pointers for show and work. For more information please visit our website ...
Great Dane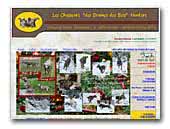 Les Chasseurs des Brumes des Bois Hunters
Weimaraners, Whirehaired Pointing Griffons & English Pointers

Dogs breeding "des Brumes des Bois" is a small familly breeding  specialized in Weimaraner (short hair since 1997) and  Whirehaired Pointing Griffon (Since 2010). The dogs are essentially selected for hunting and work as well as beauty.

Our dogs comes from work and beauty lines :  talrous dogs awarded in Beauty  Shows (several multiple champions) + all our dogs are awarded in Open Field-Trials & working proofs. We are the only breeding in Belgium that can propose real dual dogs at that level (best breeding in weimaraners for many years in open FT (the most difficult ones in comparison to the amateurs FT), as good as beautiful.

The parents are choosen for their aptitudes to work and to hunt as well as their esthetic qualities and their very balanced characters.
Weimaraner
French wire-haired Korthals Pointing Griffon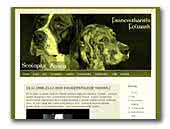 Franciszkański Folwark & Scolopax Amico
Home of top winning dogs of excellent exteriour and great hunting abilities. Home raised puppies occasionally available to loving homes.
English Setter
Brittany Spaniel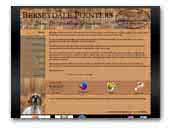 Berseydale Pointers
Our vision is to produce healthy and sound pointers, that are fit for purpose, preserve the standard and in the same way manifesting a breed type.

It is our commitment that apart from showing our pointers we make it possible to work with them in order to fulfill the purpose they are bred for.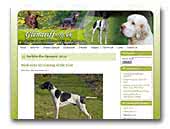 Glenariff Clumber Spaniels, Pointers and Miniature Smooth Haired Dachshunds
Based in Ireland we have Clumber Spaniels, Pointers and Miniature Smooth Dachshunds spread across our 3 family homes.
Clumber Spaniel
Dachshund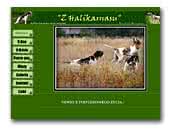 z Halikarnasu - Pointer kennel
English Pointers for hunting and exhibition, with many Pointers results achieved in Field Trials and Shows.



.

.