Epagneul nain Continental / Papillon / Phalène / Butterfly Dog

/ Kontinentaler Zwergspaniel / Continental Toy Spaniel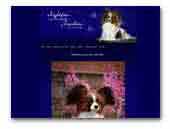 Nightfire's Papillons
Topwinning Papillons from Germany, small homekennel with finest international bloodlines, take a look at our website to see our familymembers!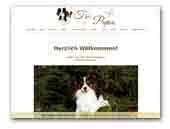 Tila's Papillons
Small Papillon Hobbykennel in Germany with some special champion bloodlines,take a look at our homepage to see our beautyfull butterflies.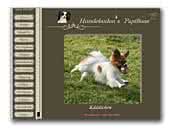 Hundebuden's Papillons
A Papillon became for me more than just a hobby. We breed for and show family. You are invited to our website or to our home for visit this fanstic breed.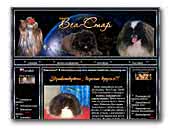 Питомник Веа-Стар
Добро пожаловать на сайт питомника "Веа-Стар" (РКФ-FCI), посвященного породам - пекинес, йоркширский терьер,папийон.
Pekingese
Yorkshire Terrier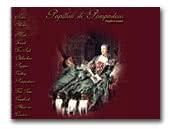 Papillon de Pompadour
Toy, butterfly dogs.






Abbeyton Papillons & Phalenes
A diary of my Papillon dogs.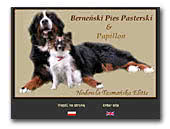 Tasmańska Elitte
Bernese mountain dog & Papillon kennel from Poland.
Bernese Moutain Dog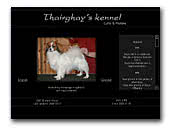 Thairghay's kennel
Small breeding of Phalène with goals of mentality, health and beauty.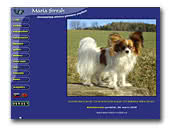 Maria Sirrah Papillons
The Papilon's breed in Slovakia. Visit our website.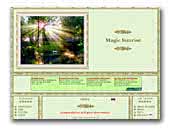 Magic Sunrise papillons
"Magic - Sunrise" is a small kennel, located in Riga, Latvia. Registered in FCI. All our dogs has the test of eyes (PRA) and patella (PL). Welcome to see our home page, here you can see many nice photos from dogs shows, pedigree and many interesting info about papillons.
.

.