Yorkshire Terrier
Biewer terrier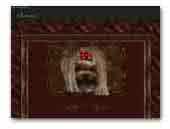 Made In Superior
Top breeder in Hungary.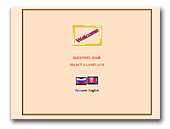 MODERN LIFE a kennel of Yorkshire Terrier
Welcome to our website! You can find out more about the breed of yorkshire terrier in Moscow, Russia.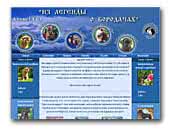 Kennel FCI Iz Legendi o borodachah
Питомник ИЗ ЛЕГЕНДЫ О БОРОДАЧАХ. Цвергшнауцеры всех окрасов, ризеншнауцеры, брюссельский гриффон, йоркширский терьер. Производители, щенки на продажу.
Giant Schnauzer
Miniature Schnauzer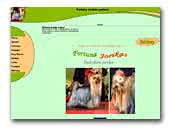 Fortuna Jorikas Yorkies
Breeding station.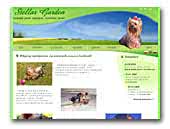 Stellar Garden
Stellar Garden (FCI) Yorkshire terrier kennel from Poland. Yorkies, puppies, photogallery, movies ... welcome to our web site!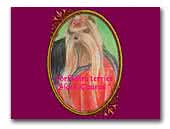 Black Taurus Yorkshire terrier
Photos, movies, puppies ... Kennel from Slovakia. Our name is Black Taurus.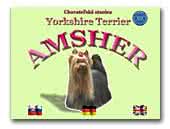 AMSHER Yorkshire Terrier
Naša chovateľská stanica má bohaté dlhoročné skúsenosti s chovom Yorkshírskeho terriéra. Na našej stránke nájdete importované jedince, ale aj naše odchovy. Sú nositeľmi genetických - exteriérových a povahových kvalít.

Ďalej si môžete prezrieť rodokmene, aj fotky našich miláčikov. Dúfame, že u nás na stránke je všetko, čo Vás zaujíma. AMSHER
Yorkshire Terrier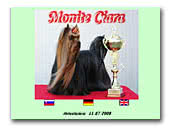 MONITE CIARA Yorkshire Terrier
Chovateľská stanica Monite Ciara sa chovom Y.T. sa zaoberá od roku 1995. Ponúkame kvalitné šteniatka po importovaných sučkách vynikajúcich kvalít a zahraničných krytí. Šteniatka sú výborného exteriéru, milej povahy a sú nositeľmi vynikajúceho genetického fondu po svojich predkoch. Sú vhodné na výstavy, do chovu aj na maznanie. Ponúkame na krytie nádherných psíkov, s výbornými výstavnými výsledkami. Majú zdravé a  početné vrhy. Foto a informácie nájdete na našich stránkach - Monite Ciara a Amsher.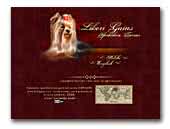 Liberi Gaias FCI Yorkshire Terrier
Liberi Gaias (FCI) kennel from Poland. We have only show dogs in breed and occasainally offer puppies for sale. Welcome to visit our dogs and get to know us.


1 2 3 4 5 6 7 8 9 10 11 12 13 14 15 16 17 18 19 20 21 22 23 24 25 26 27 Next »