Samoiedskaia Sabaka / Samoyed
Samoyčde / Samojede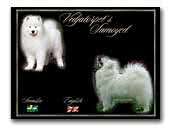 Vedjatorpet's Kennel
We are a smal kennel in Sweden, and we breed samoyed.We breed only with healthy dog in hips and eyes.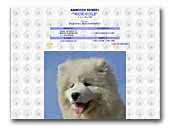 NOX-POLI
We are in Croatia. Since 1993 we are owned by our samoyeds. There are 7 samoyeds in our home.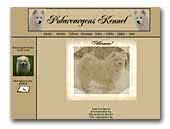 Polarvargens Kennel
We are a smal kennel in Dalarna, Sweden.We have 1-2 litters per year. We only breed on healthy dogs, free hips and eyes.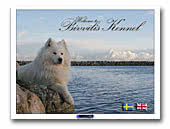 Bivvilis Kennel
A quality breeding in a very small scale with family dogs. I only breed on healhty dogs with a sound temperament.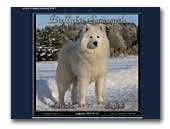 Bjellakis Samoyeds
Samoyeds with good structure and very sound movement. Great temperament and coat structure. Breeding in small quantity think more of quality.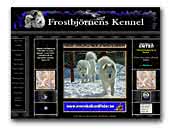 Frostbjörnenskennel
Hi! We are a little kennel in the North of Sweden. Our biggest enjoy with the dogs is to go on sledding tours and take long walks in nature, and some times we go to dog shows. Please visit our site to read more about us, and meet our Samoyeds.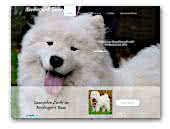 Samoyeds Of Nordic Spirit
Our little Samoyed and Laika kennel at the North-Sea side in Germany. Mushing with Samoyeds and Yakutian Laikas.
Yakutian Laika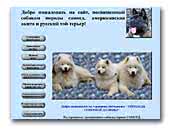 Serenada Severnoy Doliny
Breeder of Samoyeds, American Akita and Russian toy-dogs located in Russia, SAINT- PETERSBURG. Kennel history, photos, pedigrees and information on upcoming litters.
American Akita
Russian Toy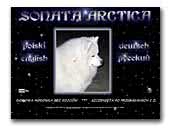 Sonata Arctica Samoyeds
We are small new Samoyed Kennel in Poland. We breed only with healthy dog in hips and eyes. Quality, not quantity :-)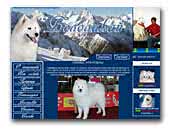 Belolakay Samoyeds kennel
The kennel samoyeds in Russia.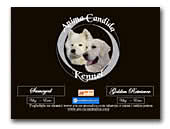 Anima Candida Kennel
Samoyeds and Golden Retrievers from Croatia.
Golden Retriever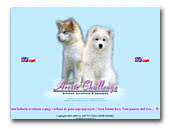 ARCTIC CHALLENGE
Our dogs are our pride, hobby, pride and happines!
Alaskan Malamute