Deutscher Spitz / German Spitz / Keeshond
Spitz allemand / Wolfspitz / Grossspitz / Giant Spitz / Mittelspitz /
Medium size Spitz / Kleinspitz / Miniature Spitz / Zwergspitz / Pomeranian

Allforus Keeshonds
We are a small family kennel in Cumbria. We have great grandma down the family tree to her great grandchildren, kelsey and maverick living at home with us, including our home bred Champion Allforus Magic n Ice JW ShCM. see our website to meet the team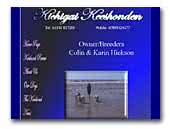 Kichigai Keeshonden
We are a small family run Kennel in the Heart of the Midlands. Our dogs live with us as family members and socialised with our grandchildren from an early age. to see our breeding at home and abroad go to our website.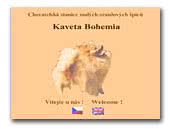 Kaveta Bohemia
We are breeder from the Czech republic. We breed orange kleinspitz with love. You are welcome at our website.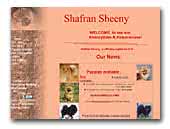 SHAFRAN SHEENY kennel
The first kennel of German Miniature spitz and Pomeranian. Kleinspitz and Pomeranian breeder/exhibitor in Estonia. It was officially registered in 1994 at ...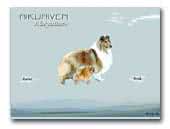 AIKUAIVEN kennel
German kleinspitz, Pomeranian and Rough Collie of the north of Russia.
Collie Rough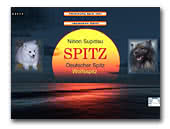 Jusuke Lukato Gold
Japanese Spitz site in Czech Republic.
Japanese Spitz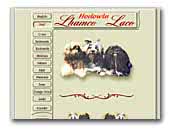 Lhasa Apso Lhamco Laco
Small, home kennel in Poland of Lhasa Apso. You can see more on my own site.
Lhasa Apso
Shih Tzu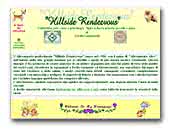 Hillside Rendezvous Kennel
Hillside Rendezvous breed chihuahua short and long coat and Pomeranian since 1996.
Chihuahua short and long coat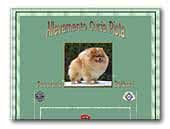 Curia Picta Pomeranian and Poodles
Pomeranian and Poodles breeder in Italy. Canadian, american and english bloodlines for show.
Poodles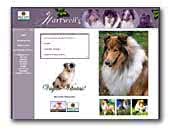 Hartwell's Rough Collie & Mittelspitz
Small breeding in homeinviroment with a couple of litters per year. We have a studdog, Steadwyn Major Triumph, who is available for stud.
Collie Rough