Berger Blanc Suisse / White Swiss Shepherd Dog / White German Shepherd
Weiße Schäferhunde / Weisser Schweizer Schäferhund / Pastor Blanco Suizo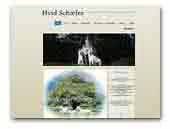 Kennel Egeborg
This site is about the lovely breed White german shepherd. We have puppies in spring.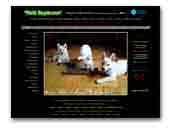 VIVID DAYDREAM
White shepherd lover/breeder NL
We have two beautifull females at home. Only ones a year a litter puppies born and raised with all our love in our family.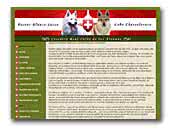 Real Corte de las Arcanas
Criadero de pastor blanco suizo y de lobos checoslovacos - white swiss shepperd and checoslovacian wolf.

FOR THE FIRST TIME IN SPAIN, New litters of Karpatians shepeard dogs available at the end of 2008.

POR PRIMERA VEZ EN ESPAÑA Proximas camadas de Pastor rumano de los Cárpatos disponible a partir de octubre del 2008.
Czeslovakian Wolfdog
Karpatians Shepherd Dog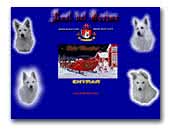 Criadero Real del Ocejon
Pastor Blanco Suizo
Criadero de pastor blanco suizo. Estamos en la sierra de Madrid donde nuestros amigos viven en libertad.

White swiss shepherd kennel in Madrid-Spain.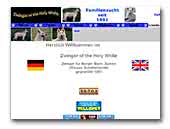 of the Holy White
Breeding White Swiss Shepherds since 1991. Our Puppies are raised in our family, in house and garden with cats and kids. High quality puppies with pedigree, EU-Passport, excellent parents, multichampions, Bloodlines from Germany, Denmark, Sweden, UK, USA, our dogs have x-rayed hips 0/0.

White Shepherds are intelligent, medium-sized dogs, family dogs who love children, they are suitable for any activity-agility, companions for horseriding,are easy to housebreak and train. More next info on my website.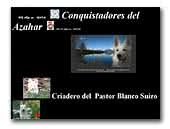 Conquistadores del Azahar
Pastor Blanco Suizo
Family breeder and lover of the White Swiss Shepherd dog. Our dogs have unique blood lines in Europe and our dogs came as puppies with us from all over Europe. They are all of European and even World champions lines. Our dogs live free in our home and land and when we have puppies (once or twice a year) the puppies grow up in our house and get a lot of attention and love.

All puppies will come with full official pedigrees, European passports, micro-chip, all vaccinations and anti parasite treatments that they need. For more information or photos look on our web-site or send us an e-mail.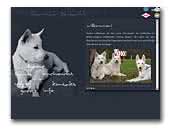 German Dream's
Weisse Schweizer Schäferhunde
Wir züchten Weisse Schweizer Schäferhunde mit Herz und Verstand. Zeitweise vielversprechenden Nachwuchs abzugeben.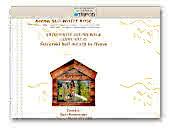 Kennel SLO - White rose
Kennel SLO - White rose, breeding of Swiss white shepherds and Chihuahuas. Our breeding results in healthy, working and top quality show dogs.
Chihuahua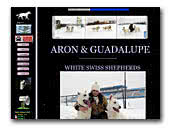 Aron & Guadalupe White Apache
Aron is a beautifull FCI stud dog from the Bosnia, with a great character, verry strong dark pigment of skin, super male head, beautiful white coat, and huge super chest, boneand elegant, harmonious outline. He is JCHSCG, CHBIH, CHSCG, CHHR, CH MNE. Guadalupe Is beautiful young female ...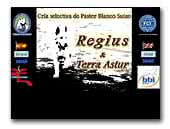 REGIUS Cría selectiva del Pastor Blanco
Somos un criadero familiar del antiguo Pastor Alemán Blanco (AKC) o Pastor Blanco Suizo para la FCI desde 2003.

Criamos de forma muy selectiva unas pocas camadas al año, todas de gran calidad. Nuestros perros provienen de las mejores líneas de Europa y América con múltiples campeones en sus pedigrees y varios con nivel de adiestramiento máximo Sch3 IPO3. Además han pasado los estrictos controles del Club de Raza CEPBS para lograr el "Apto para Reproducción", están libres de displasia tanto de cadera como de codos, y la mayoría ya han ganado exposiciones o eventos caninos desde cachorros con excelentes valoraciones por jueces internacionales.

Pero lo más importante es que por nuestra forma de criar y el tiempo de calidad que les dedicamos, entregamos cachorros muy bien socializados, alegres y con un carácter excepcional, muy equilibrados, avalados por decenas de amigos que ya tienen un cachorro nuestro por toda España y que algunos incluso nos han pedido un segundo ejemplar con el tiempo.

Si deseas más información de la raza, conocernos o reservar un cachorro, no dudes en llamarnos o escribirnos un email y con gusto nos pondremos en contacto.

Un saludo.... Pablo y Ali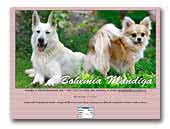 Bohemia Mandiga
Chihuahuas & White Swiss Shepherds
Traditional family kennel, founded 1992 of White swiss shepherds and chihuahuas. Big photoworld ! Welcome :)
Chihuahua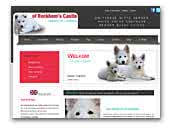 of Reckhem's Castle
Swiss White Shepherds
Breeder of Swiss White Shepherds. We are affiliated with several kennel clubs. Our breeding dogs are checked for HD, ED, MDR1, CE / spondylosis, deafness (BAER test), hereditary eye diseases and DM (Degenerative Myelopathy). There are namely more DNA tests, allowing us to detect certain abnormalities. Not all of these health checks are mandatory in accordance with the requirements of the KMSH and breeding rules, but in the interest of the breed, I find it important to have knowledge about the health.
.

.