Dog Breeders > United Kingdom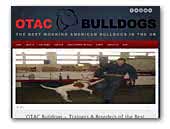 OTAC Bulldogs
Working line of American Bulldogs in the UK. Bred, trained and tested in personal protection, commercial security and home guardians.
American Bulldog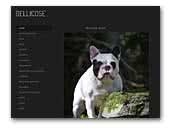 BELLICOSE French Bulldogs
A UK Kennel Only Breeding From Healthy Dogs With Sound Temperament .
French Bulldog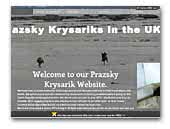 prazskykrysarik.co.uk
Prazsky Krysariks in the UK

We are hobby breeders of Prazsky Krysariks based in Yorkshire. Our dogs are full pedigree and from champion lines in the Czech Republic. We only have a few puppies each year, but hope to establish a waiting list for future litters. We can also advise on the practicalities of sourcing dogs from accredited breeders in the Czech Republic.
Prague Ratter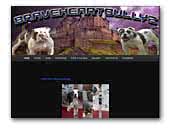 Braveheartbullyz
We are breeders of the Olde English Bulldog, based in Edinburgh, Scotland (UK). We breed for temperament, health, bone structure and the bonus of rare colours such as blue, blue tri , chocolate tri, lilac, lilac tri. We are the first to bring blue oldes into Scotland all thanks to Ritchie at NBBZ.

We aim to produce real healthy athletic bulldogs. Our dogs are a recreation of the KC English Bulldog taking away all the health problems that they have and given them a higher life expectancy. We carefully select our stock and each breeding that takes place to create the perfect bulldog.
Olde English Bulldog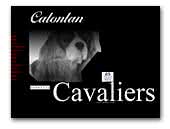 Calonlan Cavaliers
Calonlan Cavaliers comprise Catherine and Andrew Rhodes, who have owned Cavaliers for the last 10 years. Both are dedicated to breeding and showing consistently healthly, beautiful and sound typical examples of this breed. All puppies are reared in friendly family environment and are based in Farnborough, Hampshire. All puppy requests are treated in a very responsible manner.

Boys and girls are campaigned at both local open shows and Championship shows across the country and we are members of the Cavalier Club and many other regional clubs as well. Breeding stock is tested annually registered under the KC Assured Breeder Scheme and all certificates are available for inspection. We will have soon 3 males available at stud being (i) Cinderlace Monte For Calonlan, Blenheim now aged 6 years old, (ii) Calonlan WILL I AM, Blenheim now aged 2.5 years old and (iii) Calonlan Wellington, Tricolour now aged 8 months old, expect to be proved in the next year!
Cavalier King Charles Spaniel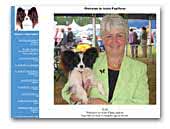 Inixia Papillons
Established in 1971. We are a small kennel, situated in the South West Of England in the UK. My ultimate aim has always been to breed for Type, Temperament and Soundness.
Papillon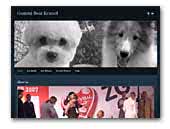 Gummi Bears Shetland Shepdog
and Bichon Frise kennel
Gummi Bears kennel is a hobby kennel with high priority in health, appearance and character. We breed lovely, elegant bichon frises, and American type, shelties Located in South of England and Hungary. Puppies from our kennel go to loving pet home only.
Bichon Frise
Shetland Sheepdog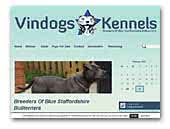 Vindogs Kennels
Blue Staffordshire Bullterriers
Vindogs Kennels is a reputable experienced breeder of Blue Staffordshire Bullterriers, with over 10 years breeding experience, our dogs have many champions in their 5 generation history, all pups are U.K. Kennel Club Registered.
Staffordshire Bull Terrier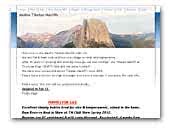 Madire Tibetan Mastiffs
Breed and Show Tibetan Mastiffs.


Tibetan Mastiff

FENWOOD/FENPINQUE Golden Retrievers
Welcome to Fenpinque Golden Retrievers.

Golden Retriever
.

.