Dog Breeders > United Kingdom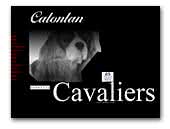 Calonlan Cavaliers
Calonlan Cavaliers comprise Catherine and Andrew Rhodes, who have owned Cavaliers for the last 10 years. Both are dedicated to breeding and showing consistently healthly, beautiful and sound typical examples of this breed. All puppies are reared in friendly family environment and are based in Farnborough, Hampshire. All puppy requests are treated in a very responsible manner.

Boys and girls are campaigned at both local open shows and Championship shows across the country and we are members of the Cavalier Club and many other regional clubs as well. Breeding stock is tested annually registered under the KC Assured Breeder Scheme and all certificates are available for inspection. We will have soon 3 males available at stud being (i) Cinderlace Monte For Calonlan, Blenheim now aged 6 years old, (ii) Calonlan WILL I AM, Blenheim now aged 2.5 years old and (iii) Calonlan Wellington, Tricolour now aged 8 months old, expect to be proved in the next year!
Cavalier King Charles Spaniel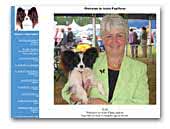 Inixia Papillons
Established in 1971. We are a small kennel, situated in the South West Of England in the UK. My ultimate aim has always been to breed for Type, Temperament and Soundness.
Papillon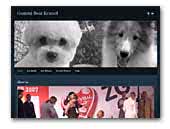 Gummi Bears Shetland Shepdog
and Bichon Frise kennel
Gummi Bears kennel is a hobby kennel with high priority in health, appearance and character. We breed lovely, elegant bichon frises, and American type, shelties Located in South of England and Hungary. Puppies from our kennel go to loving pet home only.
Bichon Frise
Shetland Sheepdog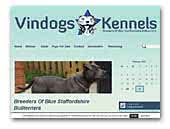 Vindogs Kennels
Blue Staffordshire Bullterriers
Vindogs Kennels is a reputable experienced breeder of Blue Staffordshire Bullterriers, with over 10 years breeding experience, our dogs have many champions in their 5 generation history, all pups are U.K. Kennel Club Registered.
Staffordshire Bull Terrier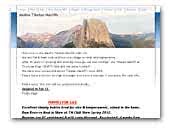 Madire Tibetan Mastiffs
Breed and Show Tibetan Mastiffs.
Tibetan Mastiff

FENWOOD/FENPINQUE Golden Retrievers
Welcome to Fenpinque Golden Retrievers.
Golden Retriever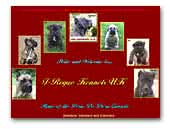 Thorney Rogue Kennels
Thorney Rogue Kennels UK are pleased to announce the arrival of an amazing new breed to the UK. We are the first, and currently the only Shorty Bull Kennel/Breeder in the UK and will be breeding specific lines to a planned program. The name of this new breed is the 'SHORTY BULL' We have carefully selected our Shorty Bulls and all are registered with the Bull Breed Coalition (BBC) and the American Bully Kennel Club (ABKC) and we work closely with original founder Jamie Sweet of Blue River Bullies. If you require further information about this relatively new breed then please contact us on the links. We will be updating our website soon with information, pictures and video on this exciting new breed. Be warned of clones or false adverts as this breed comes with full official founders paperwork when done correctly.
Shorty Bull
Canary Islands Mastiff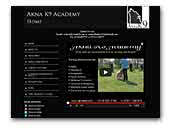 Akna Canadian Eskimo Dogs
Akna K9 Academy is a UK based business/kennel for dog training, transport and microchipping. Akna has CED/CID, Csv and mixed breed dogs for working & showing. The largest team of pure working Canadian Eskimo Dogs in Europe, winning many events including weight pull events and shows. Also the only team of wolfdogs competing in the UK. Home bred dogs raised in a very social environment. Experts in exporting and importing dogs from Europe and beyond. You can also find us on facebook "Akna Canadian Eskimo/Inuit Dog & Wolfdog Racing Team".
Canadian Eskimo Dog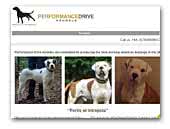 Performance Drive Kennels
Home to the Best Working American Bulldogs in the UK.
American Bulldog

Astraios Longhaired Weimaraners
Home to versatile Longhaired Weimaraners from UK and Australian lines. Successfully participating in Showing, Agility and the world of Trick Dogs to Champion standard, having also partaken successfully in field work tests and working trials training days. All dogs health tested.
Weimaraner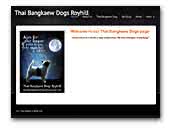 Thai Bangkaew Dogs Royhill
Home of quality Thai Bangkaew Dogs in Europe.
Thai Bangkaew Dog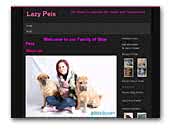 Lazypeis Shar-peis
Welcome to our family of Shar-peis.We are a Hobby breeder and fell in love with the breed 10 years ago,we breed for good health and tempermeant puppies our dogs and females have over each 26 champoions in their bloodlines and great health and excellent tempermeants we especialise in Blues, Creams, Isabellas, Chocolates, Red Fawns, Blacks, Reds, Apricots and flowered colours to we are Kc Acreddited Breeders all our babys go to good loving homes as they are all breed in our home enviroment and socialised in our family home with us and our children.We do ship our babies with an agreement with the family that will purchase the puppie thanks for loking.
Shar Pei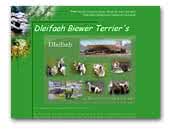 Dleifaeh Biewer terrier
Founding member of the Biewer Terrier Club United Kingdom, all new members welcome.
Biewer Terrier
« Prev 1 2 3 4 5 6 7 8 9 10 11 12 13 14 15 16 17 18 19 20 21 22 23 24 25 26 27 28 29 30 31 32 33 34 35 36 37 38 39 40 41 42 43 44 45 46 47 48 49 50 51 52 53 54 55 56 57 58 59 60 61 62 63 64 65 66 67 68 69 70 71 72 73 Next »