Dog Breeders > Serbia and Montenegro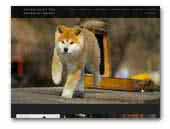 Guardian Of The Emperor Kennel
Our kennel, The Guardian Of The Emperor kennel has a strong-minded notion about what must should be a real Akita! We give this name – The Guardian Of The Emperor – to our dogs, that try to showing you what kind of type is preferred by us.

We think that Akita is dainty, lightsome, eminent, properly speaking it must have imperial appearance. These advantages have got to conjugate with balanced and stable nervous system, strong and definite character, as well as devoted and legendary faithful heart! Our dogs help us to achieve these attributes with their excellent benefits.
Akita Inu
American Akita
Shiba Inu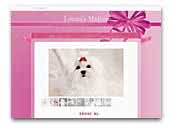 Leona's Maltese
Welcome to Leona's Maltese. My daughter and I love raising Maltese dogs and puppies. They have become a huge part of my family, first as pets and then my interest grew to showing as well as breeding. I take breeding very seriously and study constantly to improve my lines in soundness, health, beauty and conformation. I try to make each litter better than the last. We are located in about 40 km from Belgrade, Serbia. You can also see our Website on Facebook Leona's Dogs and Puppies.
Maltese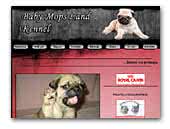 Odgajivacnica 'Baby Mops Land'
Zadovoljstvo nam je predstaviti Vam našu odgajivačnicu mopsa "BABY MOPS LAND" Veliki smo ljubitelji pasa i svi smo se složili da to bude Mops. Kada je stigla prva ženka u naš dom osvojila nas je svojom vedrinom i razigranošću. Svi smo je gledali kao ravnopravnog člana porodice.

Kao što mnogi vlasnici čistokrvnih pasa krenu na izložbu sasvim slučajno iz zabave, tako smo i mi krenuli na izložbu. Posle lepih pohvala i nagrada odlučujemo se da registrujemo odgajivačnicu, kupujemo još jednu ženku i mužjaka. Sada redovno posećujemo izložbe a imamo i štence koji će i Vaš dom učiniti srećnim i veselim kao što su i nama naši mopsići..
Pug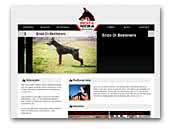 'BESTANERA' Doberman Kennel
BESTANERA Doberman kennel engaged with in enthusiasm and quality breeding and selection for progress of this wonderful breed.
Dobermann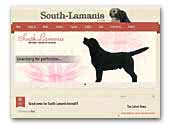 SOUTH-LAMANIS
Our kennel is a young but very ambitious plans. We are located in Leskovac in the southern of Serbia. Credits for our love for this breed goes to my first labrador TEA, who I got as a gift from my father, back in 2002. She has been my best friend and the driving force of all that we are having now in our kennel.

The first show dog came to us in 2010. – The yellow male BEN. With it, we have achieved the first important show results. Finally, 2011. thanks to the trust kennel "Sun in Their Eyes" from Slovakia, in our kennel came female named Sany, and she has knocked us all off our feet. Besides that, she captured eyes of judges and observers, and in a short time she became Srb CH, CH SRB, MK, BG. Also, one of the greatest success of hers was when she won the European Championship CAC show in Bucharest 2012th year. In the same year from the kennel "Sun in Their Eyes" came the black male "nody". Already in the first few months of his stay in our kennel, he proved that he is unequaled in the area and became Junior Champion of Serbia.

Our collection of good genetic material through beautiful examples of the breed continued through the 2012th year. From France was imported black male HUNTER de "L'Etang balancet" and the male from Canadian Kennel "Chablais Lamanis" who stands for its strength, appearance and incredible color of chocolate. In the same time we have registered "FCI" kennel name "South – Lamanis" FCI – 5375. As a highlight of the 2012th year is that my wife and I became parents. Our home and our lives completed and beautified new family member – Demetrius. Our son is the most precious treasure and we hope that he is going to fallow our steps into cynology. In addition to adore their dogs as pets, we will try to be conscientious breeders and to improve the quality of Labrador in Serbia. Our breeding will always be based primarily on healthy specimens of the breed.
Labrador Retriever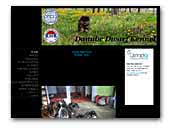 Danube Dwarf Kennel
Danube Dwarf kennel - Deutscher Spitz - Belgrade, Serbia '' A house is not a home without a Spitz ''.
German Spitz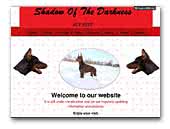 Shadow Of The Darkness FCI 5238
dobermann kennel
Shadow Of The Darkness FCI 5238 Dobermann kennel in Vojvodina/ Serbia/ Europe Contact: Erdelyi Andrea and Ervin Skpye and facebook (english, hungarian, serbian).
Dobermann
« Prev 1 2 3 4 5 6 7 8 9 10 11 Next »