Dog Breeders > Serbia and Montenegro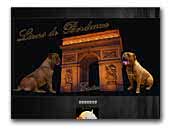 Lions de Bordeaux
For sale female dogue de bordeaux doughter of tanakajd szepe ulises.
Dogue de Bordeaux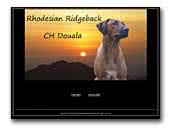 CH Douala Gana Rhodesian Ridgeback
Rhodesian Ridgeback CH Douala Gana's website - a place where you can find lots of information about our beautiful female, show results, hundreds of photos, information about the breed and many other interesting things!

We proudly announce a very exciting litter planned for fall/winter 2012 - Douala Gana and Nalongo Gamba!

We are looking forward to seeing you at out site! Welcome!
Rhodesian Ridgeback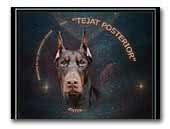 TEJAT POSTERIOR Dobermann Kennel
"TEJAT POSTERIOR" Dobermann kennel is home of  many young champions, multi  adult champions, many young and adult multi club winners, IDC finalist to European puppy winner and adult European winner ...

Kennel of serious breeding based on quality bloodlines, where  dogs live like full family member  with everything which they need  special with love ...
Dobermann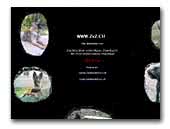 Zuchtstätte vom Haus Zumbach
Wir züchten Malinois, Tervueren, Groenendale, Riesenschnauzer und Deutsche Jagdterrier. Nach den Regeln der FCI unter Kontrolle des KSS. Unsere Devise lautet  Gesundheit-Wesen-Arbeitsfreude.
Belgian Shepherd Dog - Groenendael, Malinois, Tervueren
Giant Schnauzer
German Hunting Terrier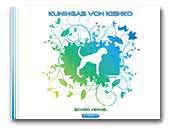 Kuningas von Kishko German Boxer
Welcome to the web site of the kennel "Kuningas von Kishko".
German Boxer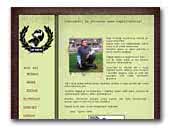 Of Sneyk kennel
My friendship with dogs began back in elementary school. In 1991. as a birthday present arrived a Doberman puppy. Childhood love grew into something much more serious.

Kennel is registered with the 1997th, and until 2008. breeding was oriented exclusively on Dobermans. Dachshunds have always been in my closest environment, grandfather hunted with them, and his yard was always full of these little giants tireless.

So the love for dogs is genetic trait in my family because my daughter also loves dogs. The emphasis of education on the exterior, and stable nature of our dogs, of course not forgetting their working ability. Special thanks to my wife, without whose understanding and certainly would not help all that was feasible.

I hope you will enjoy sightseeing in our dogs.

Ceca, Tajana and Sasha
Dachshund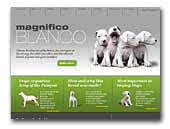 Magnifico Blanco Dogo Argentino
Magnifico Blanco kennel from Serbia.
Dogo Argentino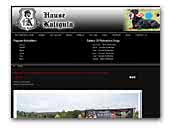 HAUSE KALIGULA Kennel
We are Hause Kaligula kennel from Serbi.We are one of oldest kennels in Serbia, and one of world famous kennels, it is over 30 years expirience in breeding Rottweilers in front of us .All so we have dog training school and our dogs is paseed loot of tests.
Rottweiler