Dog Breeders > Hungary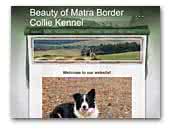 Beauty of Mátra Border Collie Kennel
Our dogs live with us as members of the family. Health and environmetal stimulation are very important for us.
Border Collie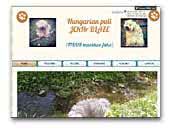 Tibor Hungarian puli
Male maszkos fako puli.
Puli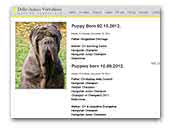 dello Antico Vertudioso
Dello Antico Vertudioso Mastino Napoletano Kennel.
Neapolitan Mastiff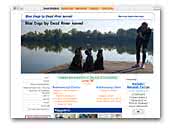 Blue Dogs by Dead River kennel
Kerry blue terrier puppies are expected at the end of December! ...
Kerry Blue Terrier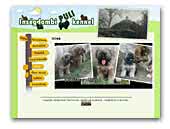 Insegdombi Puli and Komondor Kennel
Breeder of black and maszkofako Pulik and Komondor.
Puli
Komondor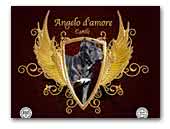 Angelo d'amore Cane Corso
We are breeders of the rare Italian Mastiff known as the Cane Corso. We are extremely selective about which dogs we allow in our breeding program, and host some of the top Italian lines in the world today. Each litter of puppies is carefully planned to improve the breed here in Hungary as well as around the World. We breed only hip tested, healthy dogs.

A Cane Corso is a very social dog and should be a member of your family, not just another kennel dog. All our dogs live in our home with our family and have good and stable temperaments. We take raising our puppies very seriously and only plan a few litters a year, to give each puppy the best possible start to life with maximum human contact. A confident Cane Corso will be great with your kids and an unmatched protector against intruders. They are a very intelligent and dominant breed and need an owner who can take proper leadership. Extremely loyal, these Mastiffs will be a brave protector of both owner and property. Once you have one, you will never want to own any other breed. Our puppies comes from 3x European Champion and Italia Champion sire. Please write to me or call for more information or recent pictures.
Cane Corso Italiano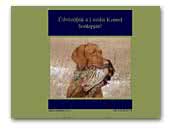 Luzslai kennel
Family of healthy and top quality Hungarian Vizslas.
Hungarian Shorthaired Vizsla
« Prev 1 2 3 4 5 6 7 8 9 10 11 12 13 14 15 16 17 18 19 20 21 22 23 24 25 26 27 28 29 30 31 32 33 34 35 36 37 38 39 40 41 42 Next »