Dog Breeders > Hungary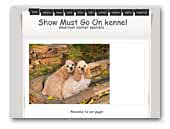 Show Must Go On
american cocker spaniel kennel
Small hobby kennel Very limited number of litters Breeding only with health tested show winner dogs, with proper temperament.
American Cocker Spaniel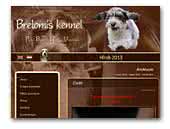 Brelomis Kennel
Petit basset griffon vendéen in Hungary.


Petit Basset griffon vendéen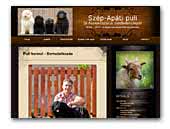 Szép-Apáti puli
I would like to thank the Hungária Puli Club that in recognition of the work I do - after giving me this prize in 2011 - it again awarded me and my kennel, the Szép-Apáti twofold golden wreath master kennel with the prize of the most successful kennel of 2012.
Puli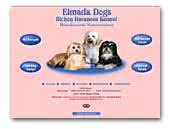 Elmada Dogs Kennel
Bichon Havanais Mestertenyészet. Az összes információt kutyáinkról és rólunk megtalálja a weboldalunkon.
Havanese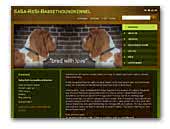 Sasa-Resi-Bassethoundkennel
We breed our bassethouds with love !

Description: We are a small breeder of Bassethounds. Healthy dogs are happy dogs!
Basset Hound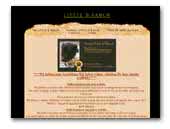 Kennel Little D Ranch
Small Dutch Breeder of Central Asian Ovcharka.


Central Asia Shepherd Dog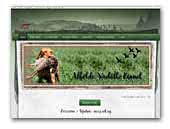 Alföldi-Vadálló Kennel
Breeding Hungarian vizslas for showing, hunting or as a family member.
Hungarian Vizsla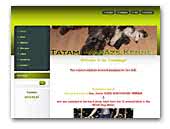 Tatami-Varázs kennel
Information on the website and e-mail!!! :)


Afghan Hound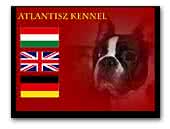 Atlantisz Boston Terrier Kennel
Atlantisz is the most older active boston terrier kennel in Hungary. We own four bostons who are family members, and they are working like therapian dogs. We prefer good temperament and health in breeding. The puppies grown among the adults and get the most and the best what we can do and give for them…
Boston Terrier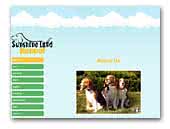 Sunshine Land Kennel
We are a small, family kennel. We enjoy our common life with our dogs and our goal is to combine show quality, excellent temperament and hunting ability in our dogs. We attend shows around Europe and recently added grooming and handling services. Hope you enjoy your tour on our site!
Beagle
.

.