Dog Breeders > Germany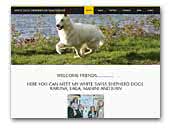 skahdakota.com
Puppies from Juan of Skah Dakota x Karuna of Skah Dakota Out of this combination, we expect healthy, medium-sized, well-built puppies with exellent pigmentation. Both of the parents have stable characters, good working abilities and perform excellent at shows. We hope the puppies will inherit exactly these qualities. For more informations you can contact me under...
White Swiss Shepherd Dog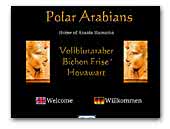 Polar Arabians Bichon Frisé
Show quality Bichon Frisé

We are a small show and breeding kennel for Bichon Frisé, located in Germany. We use only successful international showlines (scandinavian, canadian and belgian winners), raise and keep them as family dogs. All studs and females are successfully shown in the ring, firstclass characters, pure white thick coat with phantastic pigment and big dark eyes without tears. Open minded characters are as important as healthyness and outfit. We prefer a lovely character and sweet teddybear faces. Puppies available from time to time!
Bichon Frisé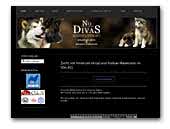 No divas Alaskan Malamutes
& American Akitas VDH/FCI
Wir sind ambitionierte Züchter und Aussteller der Rassen Alaskan Malamute und American Akita und vereinen beides unter dem Kennelnamen "No divas". Wir leben in Deutschland in der Nähe des Nürburgrings. Unsere Hunde sind Teil unserer Familie und teilen Haus und Garten mit uns.

Unsere Verpaarungen werden sorgfältig geplant, um eine bestmögliche Qualität bei den Welpen zu erreichen, was Gesundheit, Charakter und Rassestandard angeht. Die Welpen werden mit VDH/FCI Pedigree abgegeben. Wir sind Mitglied im DCNH e.V. und Akita Club e.V. . Wir legen großen Wert auf gute Sozialisierung der Welpen. Wir freuen uns über Ihr Interesse!
Alaskan Malamute
American Akita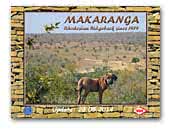 Makaranga Rhodesian Ridgeback
The Makaranga channel is breading since 1979 with the studdog Shane, today with frozen seamen of him. He got a very good score from one of the best expert of Rhodesian Ridgebacks in 2013: "I'm have been restudying Shane's pedigree, and I think that he must have one of the best pedigrees in the world. He has a lot of Leo Kop, Mpani, Inkabusi, Mushana, Glenaholm Strauss and other excellent Rhodesian lines in his pedigree."

Visit my Homepage please regularly to be up to date about my breeding. An actual excellent male Puppy for sale in June 2014!
Rhodesian Ridgeback

Golden Merlo - Silken Windsprite
Informationen über Silken Windsprites, die seltenen kleinen Windhunde aus Amerika und Vorstellung der Silken Windsprite Rüden Merlin und Calisto.
Silken Windsprite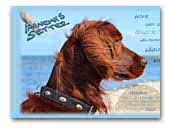 Ipanema's Setter
We are breeders from germany. Sinse many years we love Setter. We breeding Irish Setterfor the show and for the family. Please take a look our site
Irish Red Setter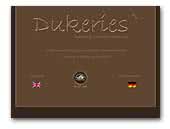 Dukeries' Working Clumber Spaniels
An asset to family, sports & field.

Eine Bereicherung für ie Familie, Sport & Field.
Clumber Spaniel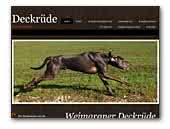 weimaraner-deckruede.net
Elegant young male with a stretched head high an attached ears, Raptor eye, scissor bite, correct legs, correct movement. Very strong character, fearless, water joyfully very socialized and docile. Location: Germany/Bavaria. Registrated at EKU (European Canine Unsion).
Weimaraner

Pyrenaeenberghund von den drei Spreequellen
Wir haben eine kleine Hoppyzucht Pyrenäenberghunde. Sie leben mit uns zusammen und geniesen mit uns Urlaub und viele Wanderungen, zu sehen auf unserer Homepage unter Ausflüge.Die Eltern unserer Welpen haben viele Auszeichnungen und das Weltsiegerzetifikat. Bei uns ist kein Zwinger.

Sie geniesen die Freiheit und entscheiden selbst wo sie sein möchten.Unsere Welpen werden mit ganz viel Liebe aufgezogen.Impfen, Entwurmen, Chipen und Welpen-persönlicher Gesundheitsnachweis von der Tierklinik ist selbstverständlich.Unsere Hündin Arizona ist aus dem Kennel Pyristamo von einer ganz tollen verantwortungsbewußten Züchterin die mit Ihren Pyrenaeenberghunden viele Preise und erste Plätze gewann.
Pyrenean Mountain Dog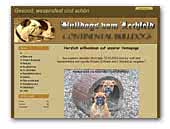 vom Lechfeld Continental Bulldog's
Welcome to the Continental Bulldog Kennel vom Lechfeld. We are breeding Continental Bulldogs in the South of Germany. We breed familydogs with excellent characters and health. Please visit our website and feel free to contact us for more information.
Continental Bulldog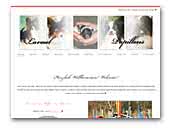 Lavaal Papillons
My name is Alexandra Hendriksen. We are a small Kennel in Germany. Our dogs are our life! We breed under FCI-VDH. I love the beautiful and very smart little dogs. We breed Papillons for family, sport and show. For more information, have a look to our Homepage.
Papillon
.

.