Dog Breeders > Germany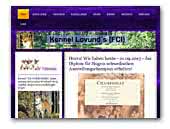 Kennel Lovund
We are a small kennel in Germany and will breed the norsk lundehund.
Norwegian Lundehund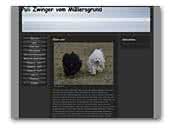 vom Müllersgrund Puli
Wir züchten schwarze und weiße Pulis.
Puli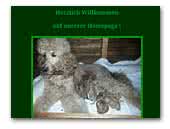 Pudelzucht vom Schönrainblick
Hurra, 8 Großpüdelchen haben am 10.09.2013 das Licht der Welt erblickt. Alle sind in der 3. LW wohlauf. Wir suchen für unsere Mäuschen verantwortungsvolle Menschen, die ihnen ein tolles Zuhause bieten können. Unsere Welpen werden inmitten unseres Wohnbereiches liebevoll aufgezogen und sind somit bei Abgabe bestens sozialisiert. Über frühzeitiges Kennenlernen würden wir uns freuen.
Poodle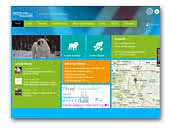 Waterless Bulldogs
Breeding fine English Bulldogs. Best Bloodlines. FCI registered.
English Bulldog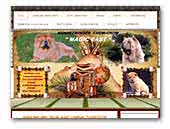 MAGIC EAST
Kennel long-haired and short-haired chow-chow.
Chow Chow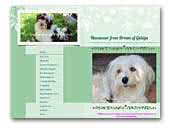 Havaneser from Dream of Gidaja
Welcome to the homepage of our little Havanese breed. I hope you enjoy your visit.
With kind regards,
Bettina Voelzke
Havanese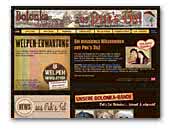 Bolonka Zwetna aus Puk's Tal
We, a family of five in Germany, breed purebred Bolonka Zwetna (Tsvetnaya Bolonka). Our adult dogs and puppies live together with us in our home and garden. All of our breeding dogs have been awarded with a number of dog show trophies and flaunt impeccable medical check results. On ocassion, we offer fondly and adequately raised Bolonka puppies for sale.

Our genuine "Puk's Tal" pups come with official pedigree, EU pet passport, multiple dewormings (if necessary), inoculations and they wear a chip. Since our puppies are lovingly raised amidst our family, they are well socialized with people – true family dogs, right from the start. Even though our mother tongue is German, it's no big deal for us to correspond and converse in English. So international folks interested in buying a Bolonka puppy from a top-drawer breeder in Germany are welcome to contact us. Please visit our website for more info on current puppies!

This text © 06/2013 by Bolonka Zwetna aus Puk's Tal
Russian Coloured Bichon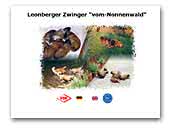 'vom Nonnenwald' Leonberger
Seit 1993 züchten wir Leonberger. Wir leben in Deutschland im Bundesland Sachsen, zwischen Chemnitz und Dresden. Unsere Leonberger sind unser Leben. Unsere Welpen leben nunmehr in einigen Ländern der Welt.
Leonberger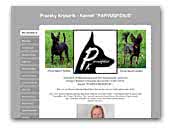 Prager Rattler - Kennel PARVUSFIDIUS
Wir züchten die alte böhmische Rasse Prager Rattler / Prazsky Krysarik im VK e.V. (VDH / FCI). Unsere besondere Aufmerksamkeit widmen wir dem Urtyp der Rasse in black-tan sowie der langhaarigen Varietät.
Prague Ratter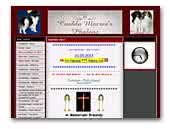 Cushla Macree's Phalène
Kleine liebevolle VK/VDH/FCI Phalènezucht in Mittelfranken/Bayern, Deutschland. Mein Fokus sind gesunde, wesensfeste und schöne Phalène aus reinen Phalènelinien! Bitte besuchen Sie meine Homepage für weitere Informationen!

Small devoted VK/VDH/FCI Phalène Kennel located in Middle Franconia/Bavaria, Germany. Focused to pure Phalène lines with great character, health and beauty! Please visit my Homepage for more info!
Phalène
« Prev 1 2 3 4 5 6 7 8 9 10 11 12 13 14 15 16 17 18 19 20 21 22 23 24 25 26 27 28 29 30 31 32 33 34 35 36 37 38 39 40 41 42 43 44 45 46 47 48 49 50 51 52 53 54 55 56 57 58 59 60 61 62 63 64 65 66 67 68 69 70 71 72 73 74 75 76 77 78 79 80 81 82 83 84 85 86 87 88 89 90 91 92 93 94 95 Next »