Dog Breeders > Italy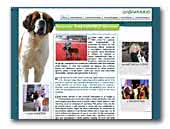 Casamunno san bernardo
San bernardo cuccioli prestigiose linee europee, taglia gigante, vendo.
St. Bernard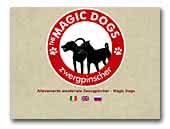 MAGIC DOGS
Allevamento amatatoriale di Zwergpinscher.
Miniature Pinscher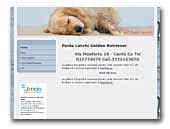 All. Lucchi Golden Retriever
Piccolo allevamento per la selezione del golden retriever.
Golden Retriever

Scodinzolandia
Weimaraner shorthair and longhair
We breed with important french and belgiam blood lines , Shorthair and Longhair Weimaraners.
Weimaraner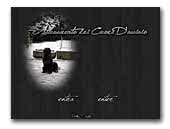 Allevamento dei Cuori d'Acciaio
Share with us our passion for this breed beyond compare! If you like, we can help you knowing it better and, maybe, we can make you feel the joy of having an SRO puppy. Contact us!!

FCI and ENCI registered Kennel since 1975.
South Russian Shepherd Dog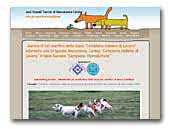 Mascalzone Canino
Allevamento Jack Russell Terrier
Only working terriers - allevamento per la selezione della razza con caratteri di lavoro e bellezza.
Jack Russell Terrier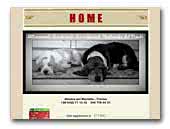 Thailandia del Veneto
Allevamento Amatoriale Basset Hound
Basset Hound Breeding. A lover of the breed select beautiful and cute puppies. The puppies grow up in my family with children, pets and a Black Great Dane : our mascot! Breeding site in the Po Valley, north-east Italy in the Veneto region, nestled in the green woods of Montello. Come and visit us!
Basset Hound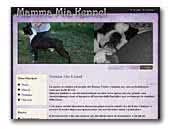 Mamma Mia Kennel Boston terrier
New Boston Terrier kennel in Italy. Our dogs are family members!!
Boston Terrier
« Prev 1 2 3 4 5 6 7 8 9 10 11 12 13 14 15 16 17 18 19 20 21 22 23 24 25 26 27 28 29 30 31 32 33 34 35 36 37 38 39 40 41 42 43 44 45 46 47 48 Next »