Dog Breeders > Italy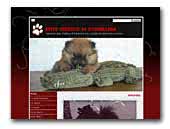 Del Sol Levante
Italian Professional breeder since 1982 Pomeranian and German Spitz Klein black and orange colour. World Champion Klein Spitz in Paris 2011 and France Champion.
Pomeranian / German Spitz miniature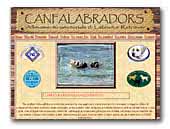 Canfalabradors
Descrizione della nostra attività:
allevamento amatoriale di labrador retriever; prenotazione cuccioli; educatore di base; preparatore ed handler per esposizioni cinofile; vi seguiremo nella crescita dei vostri cuccioli per tutto il tempo che ritterrete opportuno.
Labrador Retriever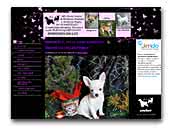 Dolce Sogno Kennel - Chihuhua
Allevamento Dolce Sogno chihuahua pelo corto e lungo, riconosciuto Enci-FCI i nostri chihuahua sono selezionati per carattere, salute e per bellezza. maggiori informazioni sul nostro sito, venite a trovarci!
Chihuahua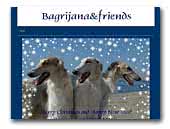 Bagrijana&friends - Borzoi and Dog Handling Service by Marina Cornaglia
Borzoi and Dog Handling Service by Marina Cornaglia. Feel free to visit my website.
Borzoi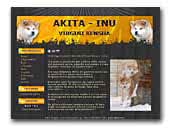 Allevamento Akita Inu VIRGINI KENSHA
Italian Akita Inu breeder with excellent Japanese quality dogs, ENCI recognized. Welcome in this website.
Akita Inu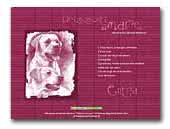 Orizzonti sul Mare
Allevamento Labrador Retriever
Allevamento riconosciuto FCI ed ENCI con soggetti di alta genealogia, controllati ufficialmente ed esenti da patologie ereditarie. Serietà, qualità e competenza.
Labrador Retriever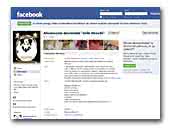 Allevamento Amatoriale 'della Monade'
We breed Rough Collies of the best classic blood lines of Europe.
Collie Rough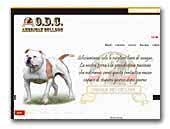 ODC American Bulldog
Selezione morfologica e caratteriale dell'american bulldog.
American Bulldog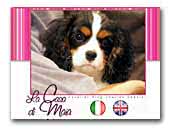 La Casa di Maia Cavalier King
We are a small family breeding of dogs: we breed only Cavalier King Charles Spaniel in two colors, Blenheim (white and orange) and tricolor (black, white and brown). We live in Treviso, at 30 km to Venice, in Italy.

The well being of our dogs and their puppies is for us the most important thing, therefore we plan the litters with extreme attention. The puppies born and live in our home, interact with us and with the domestic environment since the birth.
Cavalier King Charles Spaniel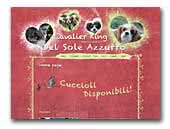 Allevamento Del Sole Azzurro
Cavalier King Charles Spaniel
A small familiar kennel in north Italy, FCI recognized, we breed tricolor and blenheim cavaliers with love and attention to the health problems of this beautiful race.
Cavalier King Charles Spaniel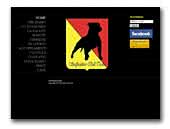 Allambra Staffords
Allevamento dello staffordshire bull terrier, selezione incentrata sulla salute, carattere e tipicità dei soggetti.
Staffordshire Bull Terrier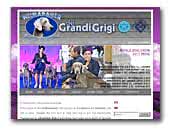 DEI GRANDI GRIGI Kennel
"DEI GRANDI GRIGI KENNEL" is the most important breeding for qualifications and achievements and one of the first, in Italy, to select Weimaraner.

Our dogs are selected from 1998 in beauty and character, we choose only the best blood lines, and our reproductors are hipscored.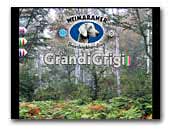 DEI GRANDI GRIGI weimaraner
Allevamento Weimaraner DEI GRANDI GRIGI/ Weimaraner Dei Grangi Grigi Kennel (Arezzo - ITA)

Bellissimi cuccioli di weimaraner disponibili / Beautiful weimaraner puppies available

Alta genealogia con genitori esenti da displasia / High parents gealogy without genetic problem

Visita il nostro allevamento / Visit our breeding ...
Weimaraner
« Prev 1 2 3 4 5 6 7 8 9 10 11 12 13 14 15 16 17 18 19 20 21 22 23 24 25 26 27 28 29 30 31 32 33 34 35 36 37 38 39 40 41 42 43 44 45 46 47 48 Next »