Dog Breeders > Netherlands

From the Dutch Garden
A small family kennel of Tornjak and Great Pyrenees from The Netherlands.
Pyrenean Mountain Dog
Tornjak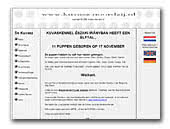 Északi Irányban  Kuvasz kennel
Since 2004 whe breed Kuvasz. Whe breeding one good characters and with good healthy dogs. Hipdysplasia free. Our dogs have good characters and whe socialized are pups very good. From time to time whe breed a litter for the serious Kuvasz Lover.

Visit our website and you will find lots of interesting information and beautifol photo's from this beloved breed. You are always welcome to visit us.
Kuvasz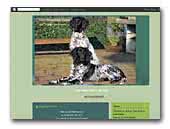 Uut 't Vossebeltseveld
Grote Munsterlander kennel
Grote munsterlander kennel uut 't vossebeltseveld zowel exterieur als jacht uitmuntend voor meer informatie zie onze website.
Large Munsterlander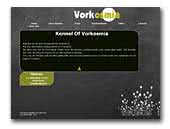 Vorkosmia Norsk Lundehund
We are a small kennel of Norwegian Lundehunds. All our puppies will be raised in the living room and get raw food.
Norwegian Lundehund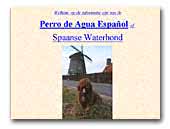 spaansewaterhond.info
Information on my Perro de Agua Español or Spanish Waterdogs and the breed Spanish Waterdog in the Netherlands.
Spanish Waterdog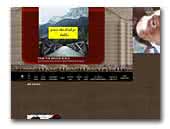 pass the bridge bulls
Healthy family bulldogs (Old english bulldogs)

For a real healthy family bulldog you are welcome to visit our dog kennel, or to contact me by mail. We have Old english bulldogs in the types renascence and leavit.

We only breed with full teeth bulldogs, with E hips, fine movements and long tales. And only dogs that will fit in every family.

Best regards,
Pass the bridge bulls
Old English Bulldog

Kokobulls
Onze woonplaats is Assendelft, dat ligt in Noord Holland, ten noorden van Amsterdam. Wij houden van old english bulldogs en pitbulls.

De old english bulldog die wij houden zijn old english bulldogs waarvan sommige uit de leavitt lijn. De Leavitt lijn is opgezet door David Leavitt. De pitbulls zijn Amerikaanse pitbull en American  Bully

Af en toe zullen we een nestje hebben, wat we met veel liefde zullen verzorgen. We zullen iedere keer een weloverwogen combinatie van teef en reu maken.

Zodat wij er alles aan doen om gezonde, mooie en vooral lieve pups te krijgen. Alle honden maken deel uit van ons gezinsleven en verblijven dan ook in onze woonkamer.
Old English Bulldog
American Pit Bull Terrier
American Bully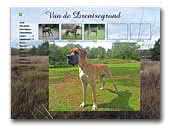 van de Drentsegrond
We breed Great Danes sinds 1963 in the color Blue, Fawn and Brindle. We like to breed Happy, Healty dogs. Visit our website for more information about us, and our Great Danes.
Great Dane
« Prev 1 2 3 4 5 6 7 8 9 10 11 12 13 14 15 16 17 18 19 20 21 22 23 24 25 26 27 28 29 30 31 32 33 34 35 36 37 38 39 Next »