Dog Breeders > Netherlands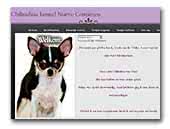 Nuevo Comienzo Chihuahua kennel
We are a small home kennel. Approved by the FCI breed association and member of the NCC. We breed our dogs and keep the rules of the Board and the Dutch Chihuahua Club. And only and exclusively with FCI pedigree. Enjoy visiting our website.

Ursula van der Velden.
Chihuahua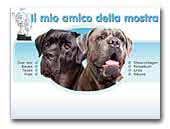 Il mio amico della mostra
We are Jane and Rene, we have a small kennel in the Netherlands, have a look at our site, and enjoy our dogs.
Cane Corso Italiano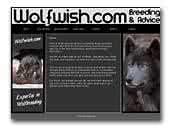 Wolfwish
Pure American wolfdog, Spencer wolfdog breeder.
American Wolfdog / Spencer Wolfdog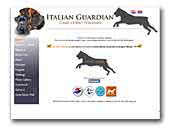 Italian Guardian - Cane Corso Italiano
We are a small but very passionate breeder from the northern of Holland. We have a small pack at our home to give our best friends the best possible attention they need. We only breed with dogs in excellent shape and health. Please check our website for more information.
Cane Corso Italiano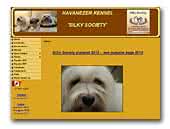 'Silky Society' Havanese Kennel
Official proud breeder of lovely Havanese dogs with passion and lots of love.

Our dogs are all full members of the family, from Multi Champion to puppy. They live in and around the house in a way as ourselves. Have a look at our site and feel free to contact us for puppies or more information.
Havanese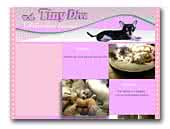 v.d. Tiny Diva
Small breeder of Chihuahua's.
Chihuahua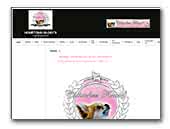 Hometown Glory's Chihuahua Kennel
We have Shorthair & Longhair Chihuahuas only with official FCI pedigree and bred according to the breeding rules of the Dutch Chihuahua Club and of the Supervisory Management on Cynologic field in the Netherlands.

I hope you enjoy watching my site. Any questions please feel free to contact me.

Kort & Langhaar Chihuahua's uitsluitend gefokt volgens het fokreglement van de Nederlandse Chihuahua Club en het Centraal Fokbeleid van de Raad van beheer.Uit Internationale Toplijnen.
Chihuahua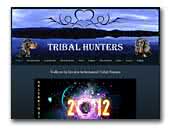 Tribal hunters gordon setter kennel
Welkom bij gordon setter kennel tribal hunters Neem gerust een kijkje op onze website. heeft u vragen , u kunt altijd contact opnemen.
Gordon Setter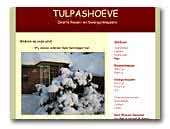 Tulpashoeve
Onze Zwarte Riesenschnauzers en Dwergschnauzers leven bij ons in huis, dus niet in kennels. Het zijn echte familiehonden.Ook doen ze het uitmuntend op de shows. We fokken op gezondheid, goed en betrouwbaar temperament, maar natuurlijk ook op uiterlijk.

We love the Black Giantschnauzers and the Miniature Schnauzers and our dogs are familymembers with a nice temperament. Visit our site with a lot of pictures of our beautifull dogs!
Giant Schnauzer
Miniature Schnauzer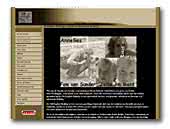 Sundance Bulldogs, Leavitt and Alternative
We breed athletic and free breathing Old English Bulldogs.
Old English Bulldog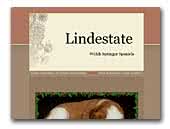 Lindestate - Welsh Springer Spaniels
Breeder of Welsh Springer Spaniels.
Welsh Springer Spaniel

Destination of Love Lhasa Apso
We are a small Lhasa Apso breeder in the Netherlands. Once in a whil we have puppy's available. All our puppy's wil be raised in the livingroom. All our dogs we have their eyes checked before breeding!
Lhasa Apso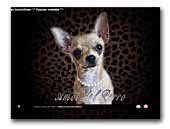 Amor del Perro Chihuahua's
We are a small Chihuahua kennel located in South Holland, the Netherlands. Once in a while we have puppies available. Both parent dogs are tested on genetic disorders and have had all vaccinations and deworming. For more information, please visit our website.
Chihuahua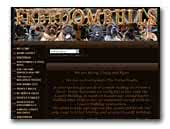 Freedombulls
We breed Leavitt Bulldogs Or what they say in Europe OEB the original old English bulldog.
Leavitt Bulldog
« Prev 1 2 3 4 5 6 7 8 9 10 11 12 13 14 15 16 17 18 19 20 21 22 23 24 25 26 27 28 29 30 31 32 33 34 35 36 37 38 39 Next »