Dog Breeders > Sweden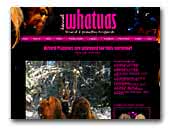 kennel WHATUAS
Welcome to kennel Whatuas!
We are a small breeder of Briard & Prazsky Krysarik, only breeding for quality - not quantity.

Proud breeder of: Junior World Winner 2008, Swedish Winner 2005, Swedish Briardwinner 2011, Nordic Winner 2011 (PK), Finnish Winner 2011 (PK)!
Briard
Prague Ratter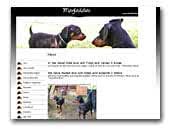 Kennel Magleddies
Breeder of German Pinschers in Sweden.
German Pinscher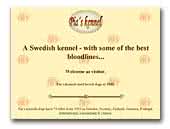 Pia's kennel
Japanese chin, Podengo Portugues Grande, Italien Greyhound, Yorkshire Terrier, Chihuahua in Sweden. Sound, helthy and happy dogs for pet, show and breed.
Japanese Chin
Portuguese Warren Hound
Italian Greyhound
Yorkshire Terrier
Chihuahua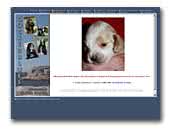 Cockerblues Kennel
Welcome to our cocker spaniels website! We are a small kennel located in the westcoast of Sweden. Breeding one or two litters per year.
English Cocker Spaniel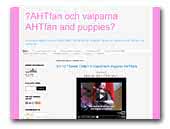 Kennel Nikes American Hairless Terrier
Hi!
We have a small familybreeding in our home, welove to work with puppysocialisazion and enviromenttraining so all puppies are well prepared to life in the forever home.

We work with Natural Breeding and let dogs choose if they want to mate or not, we never interfeare with dogs natural sexual selection. We are interested and educated in ethology, genetics and are certified Dogminder.

In our Kennel we also have long experience from traditional breeding. We are participating in dogevents/courses and are very interested in dogs wellfaire.

Welcome to email us and ask whatever you like:), if you want to know more of our dogs or how we are working!

Ps. This is the reason we work for "free matings" so nobody holds them: in the dogs nose it is an organ called "Vomeronasal organ" - the female can with help from that organ analyze the smell/"feromons" from male and she choose the male who is the best match for her! Female will choose the male who are most unlike her in the immunssystem so the puppies will have a wider immunesystem. If all breeders let dogs mate free, not hold, we would have healthier litters in all dogbreeds:-)

Welcome to visit us...
American Hairless Terrier
Romagna Water Dog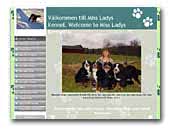 Miss Ladys Kennel
Breaders of Bernese mountaindogs since 1989

All of our adults, puppies and puppy litters are living in our house together with us, as part of the family.

The kennel is connected to the Swedish kennel club (SKK). We are following their breading rules. The kennel is both inspected by the kennel club and the community's inspectors all without any complaints. All of our breading is following the SKK breading ethic rules, so of course we only bread from dogs that are free from HD (Hip Dysplasi) and ED (Elbow Dysplasi) and that have a good mentality.

 The puppies are released to their new families after an age of 8 weeks. They all have full pedigree (KC registered), id chip marked, vaccinated, veterinary controlled and wormed. We always give our puppy owners information about how to take care of their new dog. We also give you life long support. I am an educated Instructor for dog training and can always give my puppy owners good advice about training and other advice that can be good to have for either the experienced owner ore the first time dog owner.

Please feel free to contact us with any questions.
Bernese Mountain Dog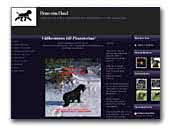 Kennel Pinnsvein
black Standard Schnauzer
We are a small family breeder of black Standard Schnauzer since 2008 who lives in Sweden, Gotland. We have at most one litter/year and are focused to produce healthy Schnauzers with good quality coats who can be used as both family-, exhibition- and working dogs.
Standard Schnauzer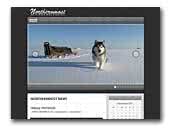 Northernmost
Working Alaskan Malamutes in northern Sweden. Beautiful and sound Alaskan Malamutes for work, show or pets.
Alaskan Malamute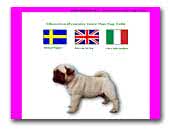 LOWRIDERS Pugs
Pugbreeder in North of Swedish Lapland.
Pug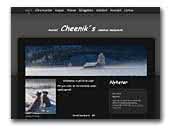 Cheenik's Alaskan Malamute
Alaskan malamute kennel from Sweden. Sledding, skiing bike and dog trekking. Sometimes puppies available.
Alaskan Malamute
« Prev 1 2 3 4 5 6 7 8 9 10 11 12 13 14 15 16 17 18 19 20 21 22 23 24 25 Next »