Dog Breeders > Sweden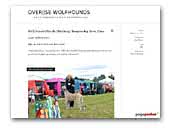 Overijse Wolfhounds
We are an English family living on the beautiful High Coast of northern sweden, please visit our site to find out about our lovely dogs.
Irish Wolfhound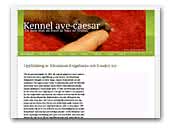 Kennel Ave Caesar
Kennel was founded in 2011. Our plan is to breed dogs with excellent temperament. Our Rhodesian Ridgebacks should mainly be sociable and friendly dogs. This does not deny their natural hunting and guarding qualities. Last but not least, our Ridgebacks should be anatomically correct folded and beautiful, responsible to the breed standard.

But the most important factor is undoubtedly the physical and mental health of each puppy, which usually is caused by heredity good and proper raising. Kennel name is a Latin expression which reached to us from the times of gladiators. At present the phrase "Ave Caesar" bacame a common noun which used as a motto before a difficult test, which completely approaches to our dogs, which, we hope, will grow into active and versatile faithful friends to their owners.
Rhodesian Ridgeback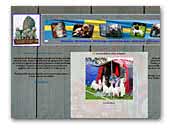 Sugar Loaf Clumber Spaniels
The kennel were founded 2000 with the purpose to breed sound & healthy clumber spaniels for pleasure and fun. During the first ten years our offsprings have had great success in the show ring and also some success in field trials, tracking tests etc. First & foremost the are loved family dogs.
Clumber Spaniel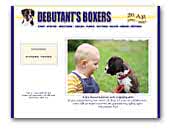 Debutant's Boxers
Breeding Allround Boxer.
German Boxer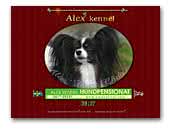 Alex'kennel
We breed Papillons for sports and show. Our kennel is located in the south of Sweden.
Papillon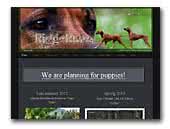 Kennel RidgeRules
Breeders of rhodesian ridgebacks since 2008. Situated in Stockholm, Sweden.
Rhodesian Ridgeback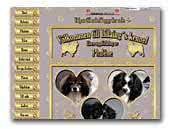 LILLAING'S Kennel
Breeder of Phalène in Sweden.
Phalène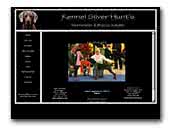 Silver Hunt's kennel
Breeder of Weimaraner and Bracco Italiano.
Weimaraner
Italian Pointing Dog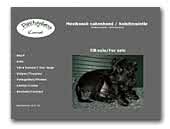 Pohlhöjdens kennel
We are a Swedish breeder of the very nice breed Xoloitzcuintle, intermediate size! The Xolos has been our favorite since nearly 10 years ago.
Welcome to contact us!
Kind regards,
Suzanne
Mexican Hairless Dog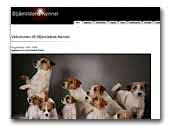 Stjärnlidens Kennel
Welcome to visit our website. We breed Jack Russell terrier, based on top Australian bloodlines. SKK / FCI registered.
Jack Russell Terrier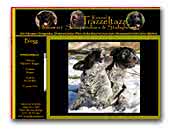 Kennel Trazzeltazz
We are a small family run kennel in Sweden, located betwen the big lakes Värnen and Vättern. We occasionally have puppies available to suitable and lovinghomes Please feel free to browse our site and to leave any comment in our guestbook.
Dutch Schapendoes
Frisian Pointer
« Prev 1 2 3 4 5 6 7 8 9 10 11 12 13 14 15 16 17 18 19 20 21 22 23 24 25