Dog Breeders > Belgium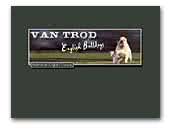 VanTrod engelse bulldog
Fokt reeds 40jaar engelse bulldogen.

In the late seventies we bought our first English bulldog. The ever-continuing process of learning has started. Through the years we learned to see the differences between a bulldog and a good bulldog. Today we are still perfecting our breeds with the best bulldogs from here and abroad. You will find every well credited bulldog name of Europe in the pedigree of one of our own. We have had several Belgian and international champions, yes, even a world champion!
English Bulldog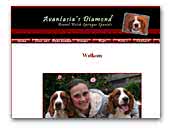 Avantasia's Diamond
Avantasia's Diamond is a small kennel where puppies are born in a family environment. We occasionally have puppies from carefully selected dogs. Please visit our website, for more info and pictures about our dogs.
Welsh Springer Spaniel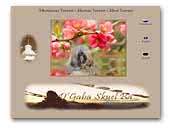 D'Gaba Skyel Ba
Small family kennel of Tibetan Terrier. You are very welcome to view our website with lots of information and images about the Tibetan Terrier.
Tibetan Terrier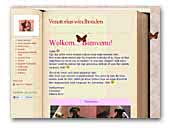 Venatorius sighthounds
Welcome to our hobby kennel of Whippets and Piccolo Levriero Italiano. We breed to continue our champions bloodlines of racing. But in the first place we are always looking for a nice family and good home, where our puppies can live a happy life. Come and take a look at our big family of sighthounds...
Whippet
Italian Greyhound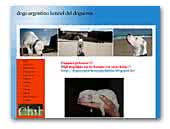 del dogueros
In our dogo argentino breeding program, we use the bloodlines La vieja diana and Ackon cahuak. These are bloodlines who have proven themselves many times already in the past. Therefor we travel in and outside Europe, to find the right import dogs to refresh our bloodline. We hope this way,in the future, we can do something good for the dogo argentino in Belgium and Europe.

Our goal is to breed a good, stabile and healthy dogo argentino without losing their original typical identity. All our puppies are born and raised inside our house.We make sure that al the puppies come in contact with everything inside and outside the house. We make sure they meet aswell different kind of people, other animals as different situations.This way the dogs can get a good start in life when they are going to their new owners. The parents and grandparents of our dogs all come from healty bloodlines, they not only have good results on national and international dogshows, they also have the fysical and mental conditions that are required for a dogo argentino.

All our dogs are tested for hip dysplasia, and BAER-tested.

If you have any questions or you want to visit our kennel, you are always welcome.

We would like to thank you for showing interest in our kennel.

Kind regards,
Dogo Argentino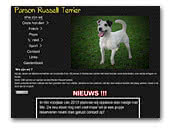 Sergeyssels Parson Russell terrier
We are small breeders. Occasionally we have a litter. We select on appearance but also on work ethic. We exercise and work a lot with our dogs.
Parson Russell Terrier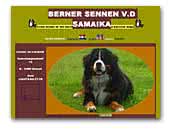 Bernese v.d Samaika
Hobbykennel from Samaika Bernese mountaindogs since 1982. Wonderful studdog available, see him on our website.
Bernese Mountain Dog

Souvenir Cheyenne Chihuahuas
Souvenir Cheyenne & Cheyenne Goes On chihuahua breeder sindce 1999. 5 generations and lotsof multi champions. Long and smooth coat. FCI St. Hubert peidgree, ADN tested, chip and parrents breeder selection.

Garantee on health and even for show. Nursed and growing free in the house and sociabilised. Now and then puppys for show and pet. ONLY pedigree dogs, No Merle !!!
Chihuahua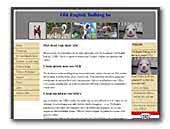 oldenglishbulldog.be
Information about the breed and we try to help you finding your OEB breeder.
Old English Bulldog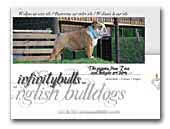 infinitybulls - English bulldog
Breader of English bulldogs.
English Bulldog
« Previous 1 2 3 4 5 6 7 8 9 10 11 12 13 Next »