Dog Breeders > Belgium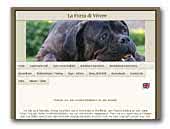 La Forza di Vivere
The breed that presents our kennel is the Cane Corso Italiano. We like the molosser type of dogs, but it has to meet specific requirements. For us the Cane Corso has it all, the looks, the character, the will to please... the Cane Corso is a great allround dog!

Pairs (mating), for us it is very important that both parents complement each other well, both in appearance, beauty and character, and good health of both parents is a priority for us.

We take our time to the properties of both the male and the female in order to get a good combination.

Our pups will be born in our home (living room). They may leave the nest at the age of 8 weeks. During the time the pups are with us they become socialized with all kinds of things: new people, new sounds (TV, radio, kitchen noises ,...), the other dogs in our pack, ride in the car ,.... The puppies are wormed every two weeks and get the necessary vaccinations. Each puppy receives a European passport and a pedigree of the Royal Society Sint-Hubert (FCI).

Feel free to visite our website. If you have questions or need more information about our dogs, do not hesitate to contact us.

Best regards
La Forza di Vivere
Cane Corso Italiano
Cane Corso Italiano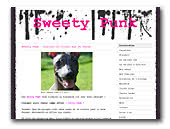 Sweety Punk - peruvian hairless dog kennel
Sweety Punk - peruvian hairless dog kennel - medium and large size.

Sweety Punk is a mother-daughter association. So really a family kennel ! Our dogs live with us in our home and they even spent our sofas, our beds, ... to our pleasure!

Our goal: to give birth to beautiful babies with pedigree fci well in the standard, with good temperament and socialized to join their new family in the best conditions, babies in good health followed closely by a team veterinarian.

We have selected our breeding dogs carefully (origins, construction, type, character)...

we speak english, nous parlons français, Hablamos español.
Peruvian Hairless Dog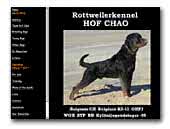 Hof Chao rottweilers
Rottweilerkennel Hof Chao is located in Roeselare Belgium. We breed with very strictly selected dogs, maximum 1-2 litters/year. Our goal is to breed healty and stabil dogs, suitable for shows and working.

Our K1-litter is born 14/10/2011
8 males & 3 females
sire: VPG3 Körung ZTP BH AD ODIN VON BICKESHEIM II (HD: +/- ED: Free)
dame: BH Multi-V1 CAC CACIB HEXE HOF CHAO (HD: Free ED: Free).

Our K2-litter is born 19/10/2011
4 females & 3 males
sire: Belgium CH GHP1 WGH ZTP BH GROMM HOF CHAO (HD: Free ED: Free)
dame: BH WANYA VON BICKESHEIM (HD: Free ED: Free)

We are the proud breeders and owners of stud male Belgium CH GHP1 WGH ZTP BH GROMM HOF CHAO (HD: Free ED: Free).

More info of us and of Hof Chao rottweilers can be found on our website!
Rottweiler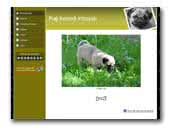 Vitoyah Pug Kennel
Small Pug Kennel in Belgium.
Pug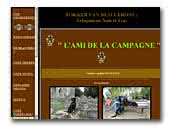 Beauceronkennel L'Ami de la Campagne
We are breeders of Beaucerons (French Shepherds) with pedigree St. Hubert, great active family dogs with work en show abilities. We breed on a small basis, maximum of 2 litters per year. Pups are born in our house and are very good socialized with childeren, animals and go on public places. Our dogs are HD and ED tested and passed with succes the character test. They have also different show titles and work certificates.

Visit our website with many photos and explanations (in Dutch).
Beauceron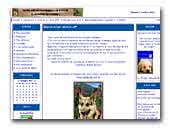 Quetche berger allemand lof
Quetche de montauban, ma chienne berger allemand que je vous invite à découvrir. Des astuces, des conseils, un coin vétérinaire. venez on vous attends!!!
German Shepherd Dog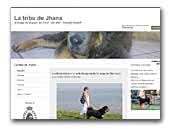 La tribu de Jhana - dogue du Tibet
Petit élevage familial de dogue du Tibet.
Tibetan Mastiff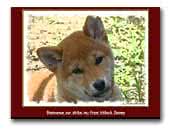 from Hillock Snowy Shiba Inu
Le shiba inu est notre passion vous pourrez le voir en photos ,vidéos sur les différents pages du site.Suivre l'évolutions de nos shiba au quotidien,en vacances, mais aussi l'évolution de nos chiots.
Shiba Inu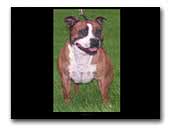 Staffords Of Sephiroth
Staffordshire Bull Terrier hobbykennel in Belgium. Breeding on the best UK bloodlines. Parents Health and Parent DNA tested.
Staffordshire Bull Terrier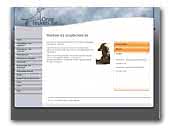 Onzeteckels.be
Fokker van dwerg en kaninchen langhaar, ruwhaar en kortharige teckel in Aalter.
Dachshund
« Previous 1 2 3 4 5 6 7 8 9 10 11 12 13 14 15 16 17 18 Next »