Dog Breeders > Ukraine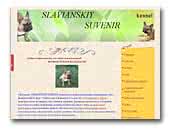 Slavianskiy Suvenir french buldog
Питомник СЛАВЯНСКИЙ СУВЕНИР занимается профессиональным разведением собак французский бульдог. Подбор пар основывается только на титулованных собаках, имеющих титул не меньше, чем Чемпион Украины.

Внимание уделяется на улучшение качества поголовья, повышение доминирующего породного типа, выставочного экстерьера и здоровья наших щенков. Мы помогаем будущим владельцам щенков консультациями. как правильно растить детишек. Заботимся о том, чтобы наши питомцы приносили только радость своим новым владельцам.
French Bulldog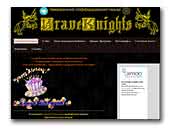 Brave Knights
Добро пожаловать на наш сайт, посвященный самой замечательной породе, американский стаффордширский терьер!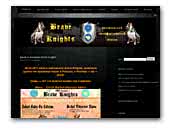 Brave Knights
Американский стаффордширский терьер — великолепная собака для дома и семьи. Она компактна, не сложна в уходе и содержании, не имеет длинной шерсти, запаха и других проблем, присущих многим породам. Выдержан, достаточно спокоен дома, активен на прогулках, прекрасный компаньон и спортсмен. Он с успехом может выполнять функции служебной собаки, при некоторой выучке может быть хорошим помощником охотнику. Это серьезный защитник для Вас, Вашей семьи, дома и имущества, способный противо стоять любому противнику. Если Вы увлечены выставками собак, любите побеждать в красивой и честной борьбе, американский стаффордширский терьер — прекрасный объект для приложения ваших хэндлерских способностей. Хорошая собака с правильным характером, соответствующим стандарту, внесет в вашу семью спокойствие, чувство защищенности и много радости от общения с прекрасным существом. Такой собакой можно по праву гордиться, и она не останется незамеченной ни на выставке, ни на улице!
American Staffordshire Terrier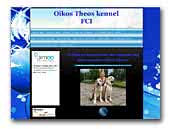 Oikos Theos Central Asian Shepherd Dog
We live in Uzhgorod, Ukraine. We breed beautiful dogs Alabai. Now we have puppies.Welcome to our website for more information.
Central Asia Shepherd Dog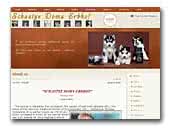 kennel SCHASTYE DOMA ERBHOF
The kennel is based by the cynologist, the expert of national category UKU, the Head of the Vinnitsa  Regional Center of Dog breeding UKU – Grebenyuk Oksana Valerevna. It is earlier known as «Hi King's GOV» (is based in 1991).In our kennel there are such breeds as West Highland White Terrier, the Yorkshire Terrier, the Giant Schnauzer, Siberian Husky and Mineature Schnauzer.

Dogs from our kennel live in Ukraine, Belarus, Hungary, Germany, Denmark, Italy, Moldova, UAE, Russia, Montenegro ...

We give a great attention not only to the exterier, but to training and socialisation of our dogs. Siberian husky live in our kennel not so long (since 2006), but I hope as with this breed we will achieve the same successes as well as with other breeds of our kennel.

As we will aspire to qualitative cultivation of these breeds (puppies with excellent mentality, temperament, socialisation and an ex-terrier).
West Highland White Terrier
Yorkshire Terrier
Giant Schnauzer
Siberian Husky
Miniature Schnauzer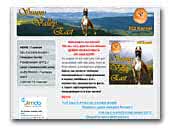 Sunny Valley East
Welcome to our kennel! We are very glad to new friends! On pages of our site you can get acquainted with our pets, look at their photo, a pedigrees, puppies.
German Boxer
Pomeranian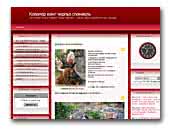 ROYAL DELIGHT
Kennel is pleased to present one of the most aristocratic breed Cavalier King Charles Spaniel, a sample of refinement and aristocratism, excellent companion dog! Favorite breed of English kings!
Cavalier King Charles Spaniel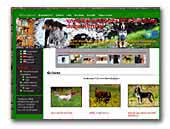 vom BerufsJager FCI
Hunting dogs Kennel
Hunting without a dog as a wedding without the bride ...

Hunt, participate in competitions and exhibitions, mainly in Ukraine and Poland

Since 1996 I am a member of the Hunting Association in Poland , a signaller hunting, and judge - instructor of ishooting in the Polish Hunting Association.

In 2004 he went to Lviv in Ukraine where I live today. Currently, the "new earth" I am a member of the Federation of Hunting Dog Breeding in the Ukraine, manager of the hunting dogs in the Kennel Club, judge the work of hunting dogs.

Through the portal created hunting HuntingUkraine.com (ISSN 2225-6997), and cultural exchange of Polish and Ukrainian hunters propagate our interest in the beauty of nature.
German long-haired Pointing Dog
Grand bleu de Gascogne

FCI-kennel SIGNO DEL TORI
Breed - German boxer, pug.
German Boxer
Pug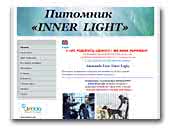 Inner Light
Great dane kennel from Ukraine. Breeding and selection of black and harlequin Great Danes.
Great Dane
« Prev 1 2 3 4 5 6 7 8 9 10 11 12 13 14 15 16 17 18 19 20 21 22 23 24 Next »