Dog Breeders > Ukraine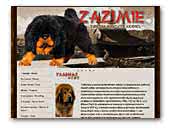 Kennel ZAZIMIE
Tibetan Mastiff (Do-Khyi) kennel ZAZIMIE is located in Ukraine. Welcome to our web-site!
Tibetan Mastiff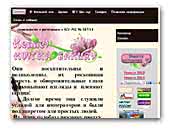 KVITKA SAKURY
Breeding of dogs: Japanese chins, Shih Tzu- Kennel Kvitka Sakury. Welcome to website of kennel Kvitka Sakury! On pages of our site you can get acquainted with our pets, look at their photo, a pedigrees, puppies.

Племенное разведение собак: японских хинов и ши-тцу- Питомник Квитка Сакуры. Добро пожаловать на сайт питомника Квитка Сакуры! На страницах нашего сайта Вы можете познакомиться с нашими питомцами, посмотреть их фото, родословную, щенков.
Japanese Chin
Shih Tzu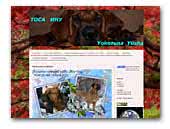 YOKOZUNA YUSHA
Kennel registered in FCI. Professional breeding breed Tosa Inu.
Tosa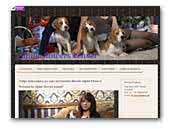 Alpine Flowers Beagles Kennel
Welcome to the Alpine Flowers Kennel!

Our kennel was officially registered in 2013.I hope you will enjoy the website. Please feel free to contact us if you have any questions.

Regards, Olga
Beagle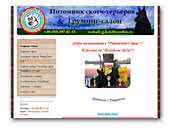 RADUZHNY STIL Scottish Terriers Kennel
Raduzhny Stil is a young Scottish Terries kennel UKU-FCI located in Simferopol, Crimea, Ukraine. We breed with love scottie since 2006, have World Junior Winner-2012 and periodically we have quality puppies for sale. Always welcome new friends!
Scottish Terrier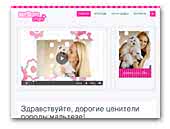 maltese-stars.com
Сайт посвящен замечательной породе мальтезе - мальтийской болонке: кобель для вязки в Крыму, Симферополь, щенки мальтийской болонки, вопросы содержания, воспитания и обучения - Мы будем рады помочь вам в этих вопросах!
Maltese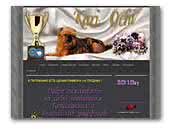 KARI OCHI
Питомник KARI OCHI занимается племенным разведением Брюссельских и Бельгийских Гриффонов. В нашем питомнике собраны лучшие представители породы Гриффон, чьи предки - Чемпионы Мира, стран Европы, Северной и Латинской Америки - были у истоков ее воссоздания. Наши производители несут в себе крови известных мировых линий. В нашем питомнике постоянно ведется работа над получением высокопородного потомства. Вы сможете выбрать у нас щенка в разведение, для выставок или для души. Добро пожаловать на наш сайт-всегда рады ответить на интересующие Вас вопросы . ! С уважением,Елена и Алексей Кашпуровы . Украина, г. Харьков
Belgian Griffon
Brussels Griffon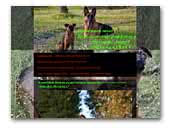 'SOBAKA-ULYBAKA' - Kennel Petit Brabancon and German Shepherds
My name is Sergey A. Grigorov, I trained cynologist of-the breeder! Our cattery is engaged in the professional breeding dogs Griffon and the German Shepherd Dog! Puppies of our the kennel grown in excellent conditions: high-end pet food, vaccination, veterinary inspection! Puppies is given to in new families only after vaccination with the whole set of documents! Assistance in growing, handling! To reserve a puppy, or just to socialize write, call, I'll be glad to talk! My telephone number...
German Shepherd Dog
Small Brabant Griffon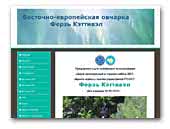 Ferz' Kattyval
The most titled black male of East Europien Shepherd in Ukraine - Super Grand Champion of Ukraine. Pups for sale! You can see more information at our website.
East European Shepherd / VEO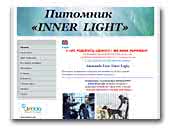 Inner Light
Great dane kennel from Ukraine. Breeding and selection of black and harlequin Great Danes.
Great Dane
« Prev 1 2 3 4 5 6 7 8 9 10 11 12 13 14 15 16 17 18 19 20 21 22 23 24 Next »