Dog Breeders > Ukraine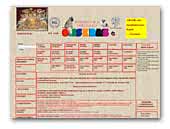 O.Iskras питомник собак китайский шарпей и английский бульдог

O.Iskras-питомник собак китайский шарпей и английский бульдог существует 15 лет, зарегистрирован в FCI под номером 65/05. Профессионально занимается разведением и выставочной деятельностью. На сайте питомника можно посмотреть фотографии собак, их титулы, а также выбрать щенка, или кобеля для вязки..
English Bulldog
Shar Pei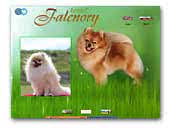 Питомник шпицев Falcnory
Мы приветствуем Вас на сайте нашего питомника Falcnory! Нас зовут Марина и Татьяна Соколовы из Харькова (Украина). Мы рады приветствовать Вас на сайте племенного питомника померанских шпицев. Наш питомник занимается редкими окрасами породы померанский шпиц. Мы имеем померанцев кремового, черно - подпалого, крем - соболиного, рыжего и красного окрасов.
Pomeranian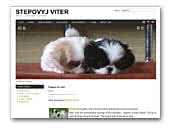 Stepovyj Viter kennel
Japanese Chin breeding. Top quality dogs. Puppies sometimes available. Kryvy Rih, Ukraine.

Розведення Японських Хінів. Здорові собаки, що відповідають стандарту породи FCI. Час від часу продаж цуценят.

Японские Хины отвечающие стандарту FCI. Продажа щенков.
Chin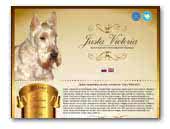 Justa Victoria
Scottish terrier kennel. Kiev, Ukraine.
Scottish Terrier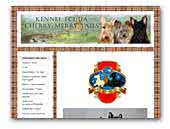 Cherry-Merry Tails
Scottish terrier kennel. Khmelnytsky, Ukraine.
Scottish Terrier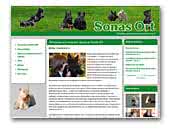 Sonas Ort
Scottish terrier kennel. Kiev, Ukraine.
Scottish Terrier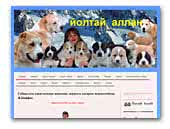 'Yoltay AllaN' Breeding kennel
Breeding kennel is located in the most picturesque part of Ukraine - Crimea, in the hero city of Sevastopol. Kennel officially registered in 2010, but the Central Asian sheep live in our home and our hearts more than 11 years. We love this breed and admire its beauty, originality, dedication, hard work, intelligence and charisma.
Central Asia Shepherd Dog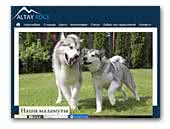 'ALTAY ROCK'
Welcome to the "ALTAY ROCK" kennel. As conscientious breeders we try to breed dogs with all features and standards of the breed - dogs with good temperament, structure, health, worthy representatives of breed. Our dogs, as dogs that we are breeding, were born from healthy parents, have a good gene from the best dogs of breed, recognized both in Ukraine and abroad.

We provide our dogs with everything they need, but we do not forget about helping those animals who have no love and care the owners. On our pages you can read all those amazing and sad stories about animals that are (or were) in our care. Also, you will meet the girl, named Alice, whose owners threw her in the street when she was a puppy, story about how she has become a full member of our own, yet small, but still very worthy pack.
Alaskan Malamute
Labrador Retriever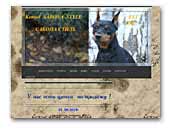 SABONA STYLE
Welcome to Miniature pinsher kennel SABONA STYLE !
Miniature Pinscher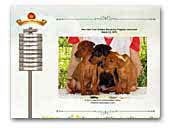 Kennel 'from Golden Monarchy'
Miniature Pinscher Kennel in Ukraine. FCI 455/11.
Miniature Pinscher
« Prev 1 2 3 4 5 6 7 8 9 10 11 12 13 14 15 16 17 18 19 20 21 22 23 24 Next »