Dog Breeders > Czechia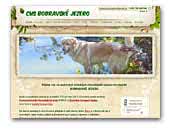 Bobravské jezero
We are a small kennel situated in the countryside near Brno, Czech Republic. Currently we have got the litter A. For more info visit our website or feel free to contact us.
Hovawart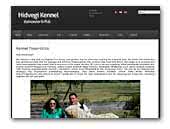 komondorkennel.cz
You can find our komondor kennel in Wallachia-Lachia, in a small village called "Žilina". There is still live tradition of shepherding in our region, so our dogs can see sheep every day on walks, and it is remarkable to watch their guardian instincts to awake- they lie down and watch over the sheep.

Then at home they have a duty to guard the house and protect our little poodle and cats, and you can believe us that they would never dare to attack them. It´s unbelievable how komondors can evaluate and solve situations, when to act and when to stay put. We try to support their natural abilities, calmness and bravery, love for the family and caution with strangers, who they however have to respect in the presence of the owner. Well raised and socialised komondor is then not only great protector, but also a friend and rightful part of the family.
Komondor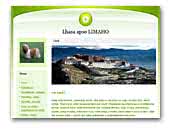 Limaho
Chov Lhasa apso od roku 1991.
Lhasa Apso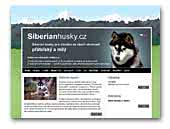 Jednicka Siberian husky
Siberian husky kennel from heart of Czech republic. We are family kennel living with siberians since 1989 and so we are the one of the oldiest kennels of northern breeds in Czech republic.

We are not so big kennel, we prefer personal access to every dog. We want to breed healthy dogs with amazing character, corresponding to the standards of the breed. For more information please visit our website.
Siberian Husky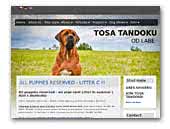 Tosa Tandoku od Labe
Kennel with typical exterior and character of tosas, with brindle or red colour.
Tosa Inu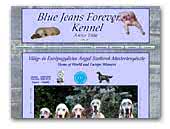 Blue Jeans Forever English Setters
My English Setter Kennel is a FCI registered one and is based mostly on pure English lines out of HD scored champion lines. I put emphasize on health, type, character. My kennel is not a commercial one, puppies are occasionally available. Welcome to my site!
English Setter

tibraf.weebly.com
Chovatelská stanice Tosa Inu.
Tosa Inu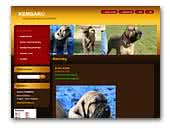 Kembaru Kennel - Fila Brasileiro
We are kennel of Fila Brasileiro and Chinese crested dog located in Czech Republic. Do not hesitate to contact us!
Fila Brasileiro
Chinese Crested Dog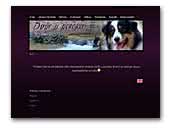 Dvůr u potoka
We are a small hobby Kennel located in the south of Moravia (Czech republic). We are breeding typical healthy Australian shepherds with lovely character for every kind of hobby, work and shows (DNA tested - PRA, CEA, HSF4, MDR).
Australian Shepherd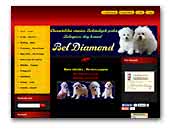 Bel Diamond
Kennel Bel Diamond offers for sale last 2 Bolognese dog puppies (males) with FCI Pedigree. Puppies are after very show successfull parents, both of them have many championships. Puppies were born on 22.12.2013, they are regularly wormed and vaccinated, they have chip and Euro passport.

All litter is under veterinary check. They all are sell with FCI Pedigree. Puppies have good show potential, excellent pigmentation, great teet/bite 6/6, nice expression, good body build, move and stand. Both boys have palpable testicles. If you are looking for a dog, who don't moult, has big heart full of love to his owner, you are on good adress...
Bolognese
« Prev 1 2 3 4 5 6 7 8 9 10 11 12 13 14 15 16 17 18 19 20 21 22 23 24 25 26 27 28 29 30 31 32 33 34 35 36 37 38 39 40 41 42 43 44 45 46 47 48 49 50 51 52 53 54 55 56 57 58 59 60 61 62 63 64 65 66 Next »