Dog Breeders > Czech Republic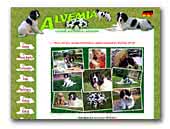 ALVEMIA - landseer
Welcome to kennel Landseer in Czech.
Landseer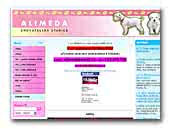 Alimeda
Prodám šťěňata malého bílého knírače s PP.
Miniature Schnauzer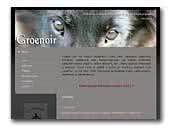 Groenoir
We are small family kennel of Berger Belge Groenendael. We also train and work with our dogs. Our goal is to breed quality dogs of excellent health and character.
Belgian Shepherd Dog - Groenendael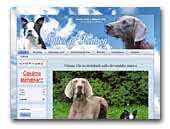 Gates of Heaven
We are small weimaraner and boston terrier kennel. We want bring a new bloodline to Czech republic.
Boston Terrier
Weimaraner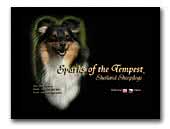 SPARKS OF THE TEMPEST
Shetland sheepdogs kennel
Welcome to the SPARKS OF THE TEMPEST Shetland sheepdogs kennel. We are a small family based kennel. Our dogs always were, are and will be equal and legitimate members of our family. They live in our household under one common roof and participate at everything that is going on in our lives.

Their health and well-being are most important for us. Our breed is based on english and scandinavian pedigrees mostly. We are aiming to keep and venerate a true british type of our shelties in the future aswell.
Shetland Sheepdog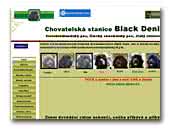 Black Denis Newfoundland Kennel
Chovatelská stanice černých a bíločerných novofundlandských psů.
Newfoundland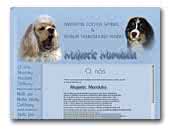 Majestic Mundulia American cocker spaniel
We are a small breeder station american cocker spaniel from Czech republic. We have a successful show dogs. look at our website.
American Cocker Spaniel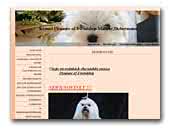 Pleasure of Friendship
Maltese and dobermann kennel.
Maltese
Dobermann
« Prev 1 2 3 4 5 6 7 8 9 10 11 12 13 14 15 16 17 18 19 20 21 22 23 24 25 26 27 28 29 30 31 32 33 34 35 36 37 38 39 40 41 42 43 44 45 46 47 48 49 50 51 52 53 54 55 56 57 58 59 60 61 62 63 64 65 66 67 68 69 70 71 72 73 74 75 76 77 78 79 80 81 82 83 84 85 Next »