Dog Breeders > Czechia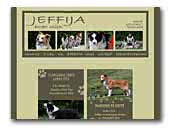 Jeffija
Breed for show, work, nature.
Border Collie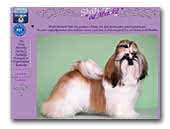 od Mnichu - Shih Tzu
FCI kennel - Europe, Czech Republic, Prague.
Shih Tzu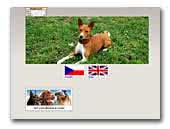 Saidy Habibi
Welcome at family Basenji kennel from Brno in the Czech Republic. We can offer you puppies with interesting blood line.
Basenji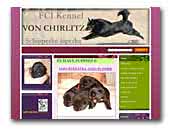 VON CHIRLITZ
Kennel FCI. Our station is engaged Schipperke breed, smallest sheepdog. Visit our website and read this interesting breed.
Schipperke

Brixi's Pride
We breed the beautiful breed of WSS. This breed is very ancient and pure origin. WSS are very intelligent, sociable and adaptable. He is great fun for sports, entertainment, caress. WSS have a good relationship with a children.

The aim of our breeding stations is healthy, balanced, and working exploitable individuals. On our web site you find more about the breed and our breeding WSS station.
Welsh Springer Spaniel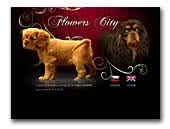 Flowers City
Czech FCI kennel Flowers City, breeding the amazing Cavalier King Charles Spaniels. Visit us on your website!
Cavalier King Charles Spaniel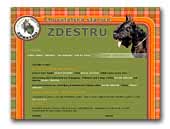 ZDESTRU
Breeding with a long tradition with an emphasis on health, quality nature and exterier.
Giant Schnauzer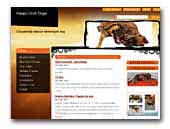 Happy Chilli Dogs - Great Danes Kennel
We are kennel from Czech republic. We breed fawn and brindle danes. Health of our dogs is most important for us. We have dogs from Champion and Interchampion bloodlines. Our dogs are very successful on shows in many countries of Europe (Club winner of Italy, Czech and Slovak, Class winner of Austria and Eu.DDC).

We have very special litter now - Mother Zarah della Baia Azzurra (Italian import, Multichampion) and Father Egisthe d`Iskandar (France, Champion).

See our sites for more info. We will be happy you contact us.
Great Dane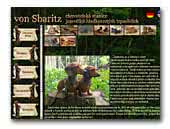 von Sbaritz Dachshunds
Dachshunds smooth-haired miniature & kaninchen.
Dachshund
« Prev 1 2 3 4 5 6 7 8 9 10 11 12 13 14 15 16 17 18 19 20 21 22 23 24 25 26 27 28 29 30 31 32 33 34 35 36 37 38 39 40 41 42 43 44 45 46 47 48 49 50 51 52 53 54 55 56 57 58 59 60 61 62 63 64 65 66 Next »