Dog Breeders > Czechia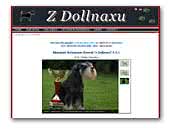 Kennel z Dollnaxu
We breed Zwergschnauzers black and silver.


Miniature Schnauzer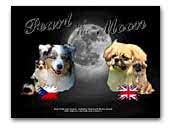 Pearl of the Moon kennel
Pearl of the Moon kennel, breeder Tibetan Spaniel and Australian Shepherd.
Tibetan Spaniel
Australian Shepherd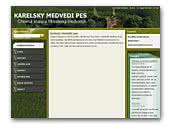 Karelsky medvedi pes Moravský medvídek
Chovatelská stanice Moravský medvídek se zabývá chovem Karelských medvědích psů od roku 1996. Naši psi jsou úspěšní na výstavách a skládají lovecké zkoušky. Štěňátka z naší chov. stanice jsou vhodná na chov, myslivost i jako rodinný a hlídací pes.
Karelian Bear Dog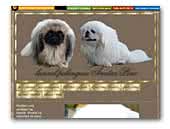 Avatar Pinc Pekingese
Kennel pekingeses ,puppies for sale, more to website.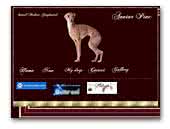 Avatar Pinc Italian Greyhound
Kennel Italian Greyhound , more to website.


Pekingese
Italian Greyhound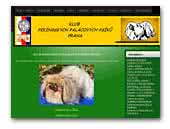 Pekingese Club - CZ - Klub pekingských palácových psíků Praha
"KPPP Praha" is the Kennel Club of the Czech Republik for the breed pekingese. On our homepage you can find many useful and interesting information about breeding, shows and champions of this breed. Also you can find there contacts to breeder in the Czech Republik, who are our member.

Klub pekingských palácových psíků je občanské sdružení chovatelů, majitelů, milovníků a přátel plemene pekinéz. Je řádným členem ČMKU. Přehled krycích psů, chovatelských stanic, klubových šampionů, termíny a výsledky výstav pro plemeno pekinéz aj.
Pekingese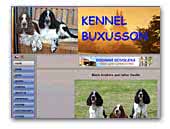 Kennel BUXUSSON
Kennel, which is trying to be perfect - healthy dogs, humorous nature, no aggression at all, always happy, elegant appearance, enthusiasm owners.

Our dogs stay active and playful into old age.
English Springer Spaniel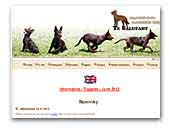 'Te Salutant' - Sport Kelpie Kennel
Small kennel specialized for heathly, temperament and strong doggies. Kelpies special for Agility, Flyball, Frisbee and next dog-sports, for shows and of course as amazing pet.
Australian Kelpie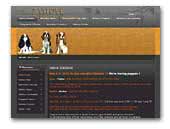 Z Vítové - Cavalier King Charles Spaniel
Visit our website about Cavalier King Charles Spaniel and take a look on our photogalery. Pay attention on our puppies!
Cavalier King Charles Spaniel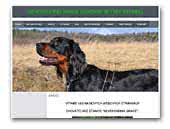 Neverending Grace
Gordon Setter Kennel
This website is about my unique Gordon Setter bitch Ch. Arry z Dvorku Čamourku "Grace". Our kennel was found in March 2012. We are planning our first litter in autumn 2012.
Gordon Setter
.

.