Dog Breeders > Czech Republic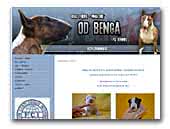 Kennel od Benga - Miniature Bullterier
Kennel in Czech republic - Miniature Bullterier.
Miniature Bull Terrier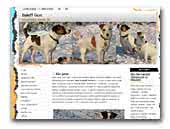 Baleff Gun
We are a small family kennel that breeds Jack Russell Terrier dogs. To establish our own breeding we have chosen the offsprings of the Australian ancestors born in Czech kennels.
Jack Russell Terrier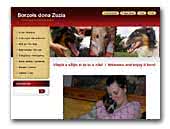 DONA ZUZIA
Kennel DONA ZUZIA specializes in breeding of Borzois - Russkaya Psovaya Borzaya. Our breeding is unique mainly in characters, health, exterior and interesting bloodlines. We love our borzois a lot and we are best friends with them for whole life.

And our motto is: "Never can't be the beauty more important than the health and characters of the Borzois."
Borzoi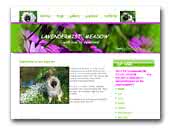 Kennel Lavendermist Meadow
Pure Scandinavian Keeshonden in the heart of Europe: small home kennel in Bohemia. Only best Scandinavian and American lines are used in breeding.
Keeshond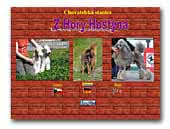 z Hory Hostyna
We are family kennel breeding Bedlingtons and Silver medium Poodles like family members, for sports, shows and like companyon dogs for our life, trips, work with our sheeps and goats.
Bedlington Terrier
Poodle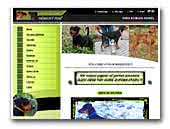 VIHAK BOHEMIA Kennel
We are German Pinschers kennel located in the heart od Europe specialized in this few large, unique and woderful dog breed.

The long-term targets of our breed activities and our effort consist in improvement of the German Pinschers exterior systematically, removing typical hereditary pinscher diseases and doing everything possible to ensure health, vitality, and balanced character of our puppies so that they can transfer these advantages to their children too.

We are trying to be still in contact with new owners of puppies, help them with breeding, showing in the future and provide advices related to education, training, dog sports etc.

We want to produce beautiful, healthy and top quality pinschers with respect to the breed standard and rules and have their happy and satisfied new owners !!!

Check our websites for more details, please...
German Pinscher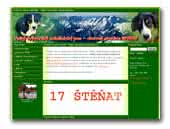 IRVING - Greater Swiss Mountain Dog
Czech kennel breeding Greater Swiss Mountain Dogs founded 2004. Our goal is to breed healthy and happy dogs.
Great Swiss Mountain Dog
« Prev 1 2 3 4 5 6 7 8 9 10 11 12 13 14 15 16 17 18 19 20 21 22 23 24 25 26 27 28 29 30 31 32 33 34 35 36 37 38 39 40 41 42 43 44 45 46 47 48 49 50 51 52 53 54 55 56 57 58 59 60 61 62 63 64 65 66 67 68 69 70 71 72 73 74 75 76 77 78 79 80 81 82 83 84 85 Next »