Dog Breeders > Czechia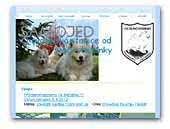 Samojedi od Račí studánky
We are small kennel from east part of Czech republic. We are breeding samoyed. We have sometimes available puppies. We are breeding with love are samoyeds. We are also very susceful on dogshows.
Samoyed

Joliot Pekingeses
A small pekingese kennel in the Czech Republic.


Pekingese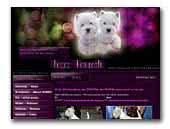 Ice Touch
West Highland Whitte Terriers
West highland white terrier kennel in Czech Republic. Informations about breed, shows, puppies and more. Healthy dogs with excelent pedigrees.
West Highland White Terrier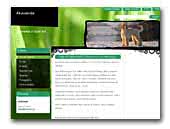 Akawanda Afghan hound
Puppies will be born at the beginning of May 2012.

Father of puppies - import from USA Raffica Red Dzazir of Robega (direct descendant of the most successful bitch in USA Am. ch.Xandali Isabeau Of Boanne) mother of puppies Akawanda z Úpatí hor - bitch from exhibition and also racing line (father Zázrak ze Zličínských luk after Milton de Darjeling x Madonna Domino ze Zličínských luk, mother Kyrie Lu-Kon).

Puppies with kind personality and excellent temperament, convenient for exhibions and also for racing, colours - cream, gold with mask, black and tan, black, striped and dominoes. Only to good hands and stable home. ...
Afghan Hound

YANTARNI - Alaskan Malamute kennel
Zabýváme se chovem a výchovou Aljašského Malamuta včetně budoucí nabídky štěňat.
Alaskan Malamute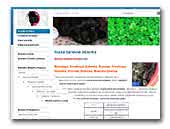 Scholz-Bolognese Bohemia Regi
Chovatelská stanice specializovaná na chov plemene ruská barevná bolonka, neboli ruských barevných boloňských psíků.
Russian Coloured Bichon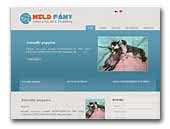 WILD FÁMY
English Bull terrier and Miniature Bull Terrier kennel from Czech.
Bull Terrier / Miniature Bull Terrier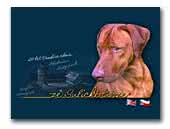 Chovatelská stanice 'ze Sulické tvrze'
Rhodesian Ridgeback
Rhodesian Ridgeback – Chovatelská stanice "ze Sulické tvrze"

S dvacetiletou tradicí chovu plemene, nabízí štěňátka vrh "R" ze spojení PEM NIKI ze Sulické tvrze x ICH.SENANGA BASHIRI (SK), šampion Slovenska, Maďarska, Česka, Rakouska, Slovenský Grand šampion, ZOP 98/100b Oba zdraví DKK A, DLK 0/0, OCD negativní, silných koster, barvy červeně pšeničné.

Rodinný odchov, celodenní péče, socializace štěňátek, budou zvyklá na naše vnoučata a další pejsky, koně. Pod kontrolou Veterinární kliniky Vltava České Budějovice. Vrh zaměřen na povahu obou rodičů, předpoklad klidných rodinných psů při zachování vlastností RR.

Odběr štěňat v první polovině května. Info a rezervace na ...
Rhodesian Ridgeback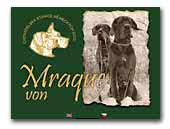 von Mraque
kennel blue variety - Great Dane
Kennel von Mraque-Czech rep./EU has a beauty puppies/blue variety for sale now. We have absolutely socialization method for the future life your next puppy. We can guaratee the parents healthy-HD0/0, USG heart negativ, DNA tests ok. Dam:Bardottka von Mraque -CIB,JCh, Champion many states, Euro winner, 2xClub winner Sire:Sid Cevelob - Nacional winner, Club winner, EU Show 2nd place, JCh,Ch Czech. Our puppies are in our house inside, with children, small dog and cats.
Great Dane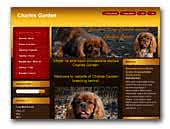 Charles Garden
Breeding kennel of Cavalier King charles spaniel from Czech republic. My dogs have RU, BT, BH and TR colours of fur. These dogs come from a long line of Championship dogs. See our website or write me a e-mail for more information.
Cavalier King Charles Spaniel
.

.