Dog Breeders > Czech Republic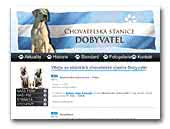 kennel Dobyvatel - Dogo Argentino
Dogo Argentino is family kennel from Czech Republic.
Dogo Argentino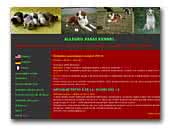 ALLEGRO ASSAI - Australian Shepherds
In our breeding we strive for quality and versatility. Our dogs are successful both at shows and in the sport and our priority is the health of dogs.
Australian Shepherd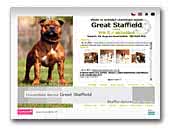 Great Staffield
Welcome to the website of Staffordshire Bull Terrier kennel in the Czech republic :-)
Staffordshire Bull Terrier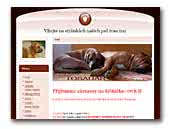 TOSADAR
Malá chovatelská stanice plemene Tosa inu. Naše tosy jsou součástí naši rodiny a žijí s námi doma. Pokud se o nás chcete dozvědět něco víc,navštivte naše stránky ,nebo nás kontaktujte.
Tosa Inu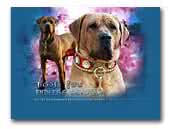 Endless Devotion tosa inu kennel
We are a small kennel of impressive and intelligent breed Tosa Inu. Both our girls come from a top breeding (their parents are beautiful, typical representatives of the breed).

We carefully choose parental pairs and consider each mating with an emphasis on balanced, easy to handle nature, unrelativity and type.

We are interested in cynology for many years and we apply only the best of our knowledge and experience. All our dogs are family members and we give them the highest possible care.
Tosa Inu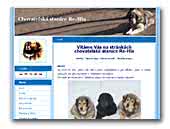 RE-HLA kennel Tibetan Mastiff - Do Khyi
Kennel RE-HLA with more than 30 years of history dealing with the breeding Tibetan mastiff, to Khyi. In our kennel you will find a unique individual with a lion's coat with tipical nature and character.

 We offer Tibetan mastiff puppies for show champions. The Tibetan Mastiff is a unique ancient breed prized for its watchful nature. It's a great companion for a family and an excellent watchdog. Our puppies are socialized with breeding service for you and your dog.

 Visit our website and learn more about us.
Tibetan Mastiff
« Prev 1 2 3 4 5 6 7 8 9 10 11 12 13 14 15 16 17 18 19 20 21 22 23 24 25 26 27 28 29 30 31 32 33 34 35 36 37 38 39 40 41 42 43 44 45 46 47 48 49 50 51 52 53 54 55 56 57 58 59 60 61 62 63 64 65 66 67 68 69 70 71 72 73 74 75 76 77 78 79 80 81 82 83 84 85 Next »