Dog Breeders > Czechia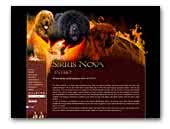 Sirius Nova
Tibetan mastiff kennel in the Czech Republic. We focus on breeding the true lion type of chinese bloodlines.
Tibetan Mastiff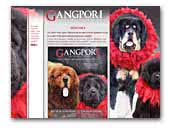 Gangpori
Tibetan mastiff breeder in the Czech Republic. Home of European winner Gokarmo Sundari.
Tibetan Mastiff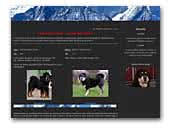 doga-tibetska.cz
Tibetan Mastiff /Do Khyi/ - puppies from Czech Republic with pedigree are offered for early bookings. Parents are of very stable personalities hence it can be assumed that puppies will be very tranquil. They will be raised in family environment and they will get on kids very well. Expected color is black with lighter motives.

Estimated delivery date is in early March and puppies will be ready for handover to new owners during the lovely time in May. Puppies will be vaccinated, dewormed and with Europass chip. Father: Chilam Altan-Corgo, beautiful male of Tibetan mastiff, Czech Junior Champion, Junior Champion of Tibetan Mastiff club in CZE, reserved World winned 2013, 15x BOB Mather: Agata from the Windy meadow is loyal, decent, stable, social and vigilant Tibetan mastiff lady. Reginal winner, Class winner For more information please visit our website.

Your visit is welcome or we appreciate any other way of contact (Skype, Mobile phone, Email). Do not hesitate to contact us on e-mail with any questions!

Miloslava Lewithova
Tibetan Mastiff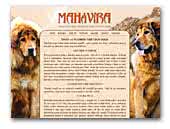 Mahávíra
Tibetan mastiff breeder in the Czech Republic.
Tibetan Mastiff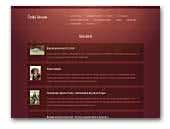 Kennel Gothywen
We are kennel of Cesky fousek. It is a breed of hunting wirehaired pointing dogs. We have female tested on hunting tests, she is succsessfull also in shows. We have also a stud dog, he is also tested on hunting test and he is a Czech Champion and Polish Champion.
Bohemian wire-haired Pointing Griffon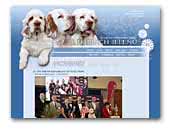 od Bílých jelenů
Clumber spaniel and labrador retriever breeder in the Czech Republic since 2004.
Clumber Spaniel
Labrador Retriever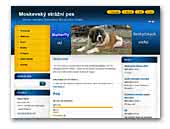 BUTTERFLY od Beskydských vrchů
We are Moscow watchdog Kennel, Czech republic, North Moravia.
Moscow Watchdog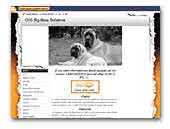 Big-Boss Bohemia
Welcome!!!

We are small English Mastiff Kennel located in the west of the Czech Republic. Our goal is to breed healthy dogs for Shows and family life with an excellent character. Puppies available now - Jan 2014 Please feel free to look at our website.
English Mastiff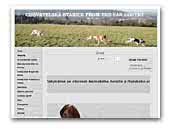 From The Far Country
Kennel "From the Far Country" is engaged in breeding dog breeds: Bernese Hound and Bracco Italiano.
Italian Pointing Dog
Bernese Hound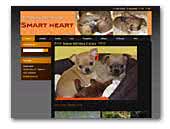 Smart Heart
Prague Chihuahua breeder.
Chihuahua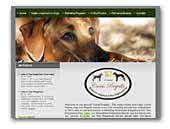 'Canis Regalis' Thai Ridgeback Dog
and Rhodesian Ridgeback
Welcome to our kennel "Canis Regalis". The name comes from Latin, Canis means dog and Regalis means royal. Our breeding kennel was established in 2012 and we are specialized in breeding Rhodesian Ridgeback and Thai Ridgeback Dog. We are located in Czech Republic.
Thai Ridgeback Dog
Rhodesian Ridgeback
« Prev 1 2 3 4 5 6 7 8 9 10 11 12 13 14 15 16 17 18 19 20 21 22 23 24 25 26 27 28 29 30 31 32 33 34 35 36 37 38 39 40 41 42 43 44 45 46 47 48 49 50 51 52 53 54 55 56 57 58 59 60 61 62 63 64 65 66 Next »