Dog Breeders > Czech Republic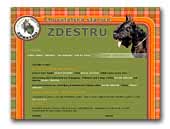 ZDESTRU
Breeding with a long tradition with an emphasis on health, quality nature and exterier.
Giant Schnauzer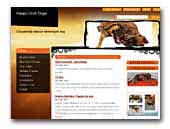 Happy Chilli Dogs - Great Danes Kennel
We are kennel from Czech republic. We breed fawn and brindle danes. Health of our dogs is most important for us. We have dogs from Champion and Interchampion bloodlines. Our dogs are very successful on shows in many countries of Europe (Club winner of Italy, Czech and Slovak, Class winner of Austria and Eu.DDC).

We have very special litter now - Mother Zarah della Baia Azzurra (Italian import, Multichampion) and Father Egisthe d`Iskandar (France, Champion).

See our sites for more info. We will be happy you contact us.
Great Dane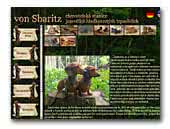 von Sbaritz Dachshunds
Dachshunds smooth-haired miniature & kaninchen.
Dachshund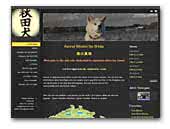 Minami No Shinju - Kennel akita-inu
Kennel akita-inu (japanese) in Czech republic.
Akita Inu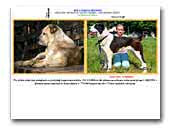 Atlyn-Depe
Kennel focused on breeding the Central Asian shepherd dogs.
Central Asia Shepherd Dog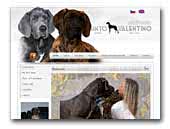 PUNTO VALENTINO Great Danes kennel
We are small family Europien kennel with Multi. Ch. Great Danes from Champion bloodlines who live with us in our house. For us is number ONE: perfect health, beautiful and successful Great Danes! We are planning very special litter in 2012!

Enjoy our website, enjoy our life with amazing breed Great Danes!
Great Dane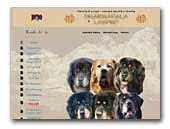 Dharmapala & Laspro
Tibetan Mastiff Kennels
Nearly cooperative breeder station Tibetian mastiff deal with breeding typical representatives breed Tibetian mastiff, planned litter puppies and publicity breed.
Tibetan Mastiff

Z Bučávky Shetland Sheepdog
Klein Hobbyzucht - shelties, australien sheepherd.
Shetland Sheepdog
Australian Shepherd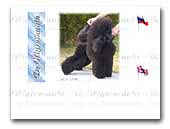 De Nigromanta
Breeding of black medium poodles.
Poodle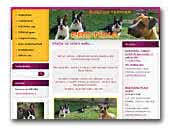 Kennel Pro-Nika
We are a kennel engaged in breeding Boston terrier from the Czech Republic. :o)) Have a look at our females, males and litters. Quality puppies occasionally for pet, breed or show.
Boston Terrier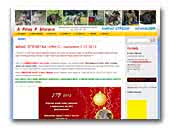 A Finta F Morava
Standard Schnauzers salt and pepper for family and show. All our dogs live in the house as part of the family. FCI kennel number 387.
Standard Schnauzer
« Prev 1 2 3 4 5 6 7 8 9 10 11 12 13 14 15 16 17 18 19 20 21 22 23 24 25 26 27 28 29 30 31 32 33 34 35 36 37 38 39 40 41 42 43 44 45 46 47 48 49 50 51 52 53 54 55 56 57 58 59 60 61 62 63 64 65 66 67 68 69 70 71 72 73 74 75 76 77 78 79 80 81 82 83 84 85 Next »