Dog Breeders > Czechia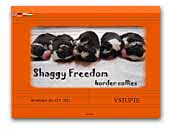 Shaggy Freedom border collies
Jsme malá chovatelská stanice zabývající se chovem a výcvikem psů plemene border kolie.
Border Collie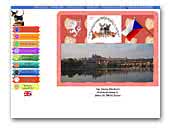 Z Jeřic
We breed Prazsky krysarik since 1990. We have healthy nice and typical small dogs about 2kg in allgrowth, succesful on the shows and lovely as home-"pets". We have more coloured variants of this small gorgeous race. We are kennel registerd by FCI.
Prague Ratter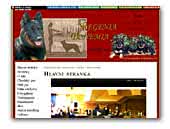 Regenia Bohemia
We are a kennel Bohemian Shepherd - Bohemian shepherd in the Czech Republic. 7.9 2012 puppies were born. We have 6 females and 4 males. If interested, please contact us. I wish you a nice day
Jitka Žáková
Bohemian Shepherd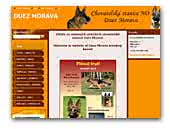 Duez Morava kennel
Our breeding kennel was established in August 2012, but we are concerned with obedience and breeding of German shepherd over than 20 years. The aim of our breeding kennel is to breed healthy and beautiful puppies of German shepherd, which are promising for obedience, showing and breeding as well.
German Shepherd Dog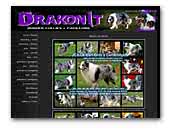 Drakonit Border colies and papillons
Border colies and papillons - brain and beauty

Kennel Drakonit is focused on healthy dogs with high tepmerament and body built suitable for dog sports. Papillons are very succesfull on dog shows. Border collies progeny are working on sheep farms or competing in various types of dog sports.
Border Collie
Papillon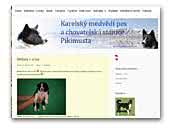 Kennel Pikimusta
Kennel Pikimusta breed Karelian Bear Dogs since 1996. Our dogs are healthy tested: HIP, PRA, Cataract. We are succesfully on dog shows: Interchampions, Multichampions and train dogs for hunting and obedience. Puppies from us are well socilaized, useable for breeding, hunting, obedience and home pets too.
Karelian Bear Dog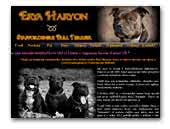 Erya Haryon - Chovatelská Stanice Stafordšírského Bulteriéra
Jsme malá chovatelská stanice Stafordšírských bulteriérů rodinného typu. Námi odchovaná štěňátka vyrůstají po celou dobu s námi při běžném provozu domácnosti. Naším cílem je odchovávat kvalitní štěňata jak po stránce zdravotní tak po stránce exteriérové a rodokmenové.
Staffordshire Bull Terrier

Z RICHARDOVSKÝCH SKAL
We are small familly kennel of leonbergers in Czech Republic. Please, visit our homepage to know more about owner dogs, shows successes and mainly about Our Puppies!
Leonberger
« Prev 1 2 3 4 5 6 7 8 9 10 11 12 13 14 15 16 17 18 19 20 21 22 23 24 25 26 27 28 29 30 31 32 33 34 35 36 37 38 39 40 41 42 43 44 45 46 47 48 49 50 51 52 53 54 55 56 57 58 59 60 61 62 63 64 65 66 Next »