Dog Breeders > France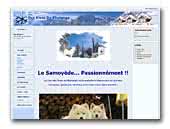 elevage Des Rives Du Khatanga
Spitz de l'Arctique blanc, élégant, de taille moyenne. Il donne une impression de force, d'endurance, de charme, de souplesse, de dignité et d'assurance. L'expression, ce que l'on appelle le sourire du samoyède, résulte de la combinaison de la forme et de la position de l'œil et les commissures des lèvres légèrement retroussées. Les caractères sexuels doivent être nettement marqués.

Chatterie également de bleu russe CHB
Samoyed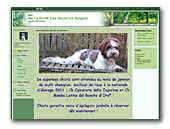 De la Forêt des Hauts de Galgals kennel
Lagotto Romagnolo et Bearded Collie
The Lagotto has happened in our life in 2000 after four years of waiting. There were only 20 in France at that time. Today it is still a rare breed is high and selected for tilting (search for truffles).

The Lagotto is also a great companion dog who loves his family and children. The Lagotto has become our passion.
Romagna Water Dog
Bearded Collie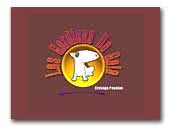 Les Gardiens De Gaia Miniature Bull Terrier
Breeder of quality Miniature Bull Terrier In France

Les Gardiens De Gaia in France breed sometimes Litter of Miniature Bull terrier. See our website and enjoy!
Miniature Bull Terrier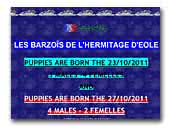 Barzoïs de l'Hermitage d'Eole
Breeding of Borzoi.
Borzoi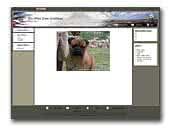 Du mas des grottes Bullmastiff
Elevage de Bullmastiffs nous eleveons nos Bullmastiffs avec passion dans un cadre magnifique.
Bullmastiff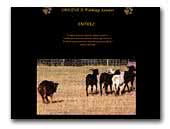 Origine II
I am a small kennel located in the north of France who breed occasionally Australian Shepherds from working lines. Our dogs live at home and are involved in herding, agility, tracking ...
Australian Shepherd
« Prev 1 2 3 4 5 6 7 8 9 10 11 12 13 14 15 16 17 18 19 20 21 22 23 24 25 26 27 28 29 30 31 32 33 34 35 36 37 38 39 40 41 42 43 44 45 46 47 48 49 50 51 52 53 54 55 56 57 58 59 60 61 62 63 64 65 66 Next »