Dog Breeders > Russia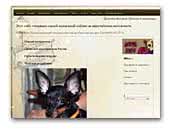 ratlik.org
Small kennel Prager Rattler. Champions of Russia and Eurasia. Puppies for home and breeding.
Prague Ratter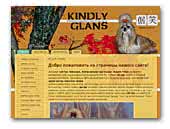 Киндли Гланс
питомник ши-тцу, мальтезе
Питомник Киндли Глнас занимается разведением пород ши-тцу, мальтезе, бивер йорк. Продажа щенков.
Shih Tzu
Maltese
Yorkshire Terrier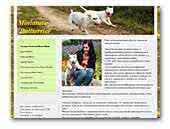 minibulik.info
Since 1991, our hearts belong to this breed! Just before it was standard bull terrier, bull and now in miniature! For us it is the most beautiful dog in the world. Our bull terriers are not kept in cages or aviaries. They live in the house with us.

Miniki is not limited in moving around the house and are happy to participate in everything we do. Some sleep with us. We treat them with great love and care. With confidence we can say that we live a truly happy Miniki!
Miniature Bull Terrier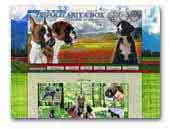 TRIPOLITANIYA BOX
TRIPOLITANIYA BOX - kennel of Deutscher Boxers! FCI
German Boxer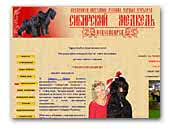 SIBIRSKI MEDVED
We live in Russia in Novosibirsk. Our experience with the breed Tchiorny Terrier with 1987goda. My breeding dogs have appeared since 2001. We have dogs of our breeding in many countries of Europe, Asia and USA. SIBIRSKI MEDVED is one of the strongest and largest kennels internationally. Our dogs are victorious at prestigious exhibitions in Russia and abroad.

We offer Top Quality Black Russian Terrier Puppies For Sale. We also offer Stud Service from a few of our Outstanding Males. We offer only a Few select quality litters each year. We feel this gives us the time needed to devote to each and every litter. Every breeding we do has been carefully researched and planned to ensure the highest quality of BRT puppies. We have you will not find an angry or a cowardly dog, all our pets are cheerful and happy, they love people and enjoy communicating and being at exhibitions. The dogs have a great nervous system and excellent working capacity. Many dogs are checked for dysplasia. invite you to visit the site, always glad to communicate with like-minded. I invite you to visit.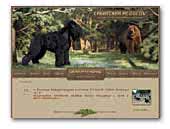 SIBIRSKI MEDVED
Kennel Black Russian Terriers
Our cattery Russian black terriers . Our experience with the breed with 1987godu . We are the owners of the gold medal at the Fair Zooindustry ZOOSIB for his contribution to the breed Russian Black terer.U we acquire puppies leaders of clubs and nurseries , both Russian and foreign ! Siberian Bear multiple winner of the " Best Kennel " and "BEST ROIZVODITEL " on the largest Siberian exhibitions for over 10 years! Just our nursery was awarded the Gold Medal of the Little Fair " ZOOSIB Pet Industry - 2004" and a letter of thanks for his contribution to the popularization of the breed exhibition " ZOOSIB Pet Industry - 2003".
Russian Black Terrier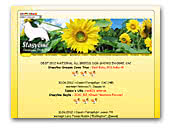 Stasyline
Welcome to Stasyline!


Shetland Sheepdog
Pomeranian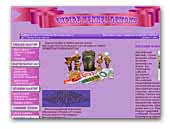 Питомник Империя Демонов
Многопородный Питомник Империя Демонов  образован в Москве (Россия). Руководитель Питомника Эксперт-Кинолог Михайлова Екатерина В нашем питомнике Mastino Napoletano, English Mastiff, Spanish Mastiff, Pomeranian, Yorkshire Terrier.
Neapolitan Mastiff
English Mastiff
Spanish Mastiff
Pomeranian
Yorkshire Terrier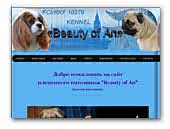 Beauty of An
Kennel Beauty of An - pug, cavalier king charles, rizenshnayzer, central aziat.
Pug
Cavalier King Charles Spaniel
Giant Schnauzer
Central Asia Shepherd Dog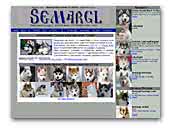 Semargl Siberians
SEMARGL Siberians - a small kennel in Russia to the breeding of show siberian husky. We are a RKF-FCI approoved kennel. We believe in strong, healthy and well balanced dogs. Our kennel is located in Kazan city, 800 km abroad Moscow.

Please visit our website!
Siberian Husky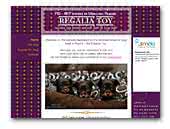 Regalia Toy kennel - russian toy terriar smooth hair & long hair
Welcome to the website dedicated to the smallest breed of dog, bred in Russia - the Russian Toy.

We hope you will be interested in the site and you'll find lots of useful information!
Russian Toy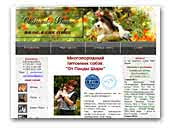 Ot Pandy Sharm
Yorkshire Terrier, Pomeranian and German Zwergspitz and Klainspitz, Biewer York, Biro York, Maltese. Our kennel dog FCI registered in the year 2000. Our dogs participate and win in international exhibitions around the world.

We strive to obtain a harmonious development of the dog: not only beautiful on the exterior, but with a balanced mind and good health.
Yorkshire Terrier
Pomeranian
Maltese
.

.