Dog Breeders > Russia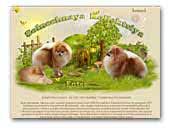 Solnechnaya-Kollektsiya kennel
Welcome to cattery "Solar Collection." Our nursery is officially registered in RKF (Russian Kennel Federation) and FCI (FCI). We are professionally engaged in breeding work and breeding dogs decorative rocks Spitz (Pomeranian) Spitz and small.

In the nursery, you will be able to purchase a puppy for show and breeding, and just a pet. All puppies are sold vaccinated, socialized, accustomed to clean, with a full set of documents and the contract prodazhi.Nash nursery is in Russian city of Moscow.

Sincerely, nurseryman Gerke Allen
Pomeranian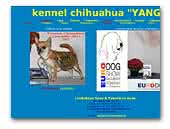 "YANGER" chihuahua kennel
Welcome to our website. Our kennel is engaged breed Chihuahua.
Chihuahua

Kennel Talisman Hrofta
Племенной питомник пород Восточно Европейская Овчарка, Малый Померанский Шпиц и Ротвейлер.

Kennel breeds East European Shepherd small Pomeranian and Rottweiler.
East European Shepherd
Pomeranian
Rottweiler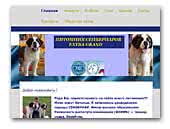 Kennel EXTRA GRAND
Welcome to the kennel St. Bernards EXTRA GRAND! Our kennel has been breeding Saint Bernards American type. Our dogs are champions in many countries!

The kennel is a rigorous selection of dogs with the official tests by participating in health of our breeding program. We are a healthy generation! For more information about us and our dogs can be found on our website.
St. Bernard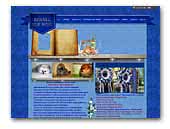 ШЕЛКОВЫЙ НОС -Kennel Silk Nose
Добро пожаловать на наш сайт ШЕЛКОВЫЙ НОС -Kennel-Silk Nose Приглашаем ВАС посетить наш много-породный питомник декоративных собачек. А также посетить странички наших любимых питомцев! В нашем питомнике собачки ухоженны, имеют веселый нрав и крепкое здоровье, они умны и доброжелательны, а молодняк безупречно выращен и выкормлен. Покупая щенка в питомнике ВЫ можете быть уверены в качестве и здоровье вашего питомца. Также вы можете рассчитывать на всестороннюю поддержку и помощь в выращивании наших щенков. Многие выпускники нашего питомника Награждены- Чемпионами, Юными Чемп.России, Гранд Чемп. России BOB, CC, ПК, ЛК, САС, КЧФ, ЧФ ОАНКОО, Ч.РФЛС, Кандидаты в Чемпионы РКФ. Приглашаем на вязки сук с высокопородными, кобелями. Mы предлагаем вет.услуги груммерские услуги и грамотные консультации кинологов и вет.врачей. Сегодня у нас есть щенки на продажу Померанского шпица, Йоркширского терьера и Чихуахуа.
Pomeranian
Yorkshire Terrier
Chihuahua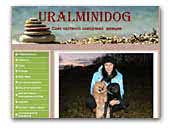 шпицы Урала - uralminidog
все про породу собак немецкий шпиц . щенки ,вязки, консультации по породе помощь при подборе щенка.
German Spitz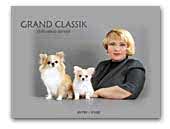 Grand Classik Chihuahua kennel
Chihuahua kennel in Siberian region

Hello! We present you, my friend, web-page of our young kennel in chihuahua breed. We has longhaired and shorthaired dogs high class. We shipping our puppies worldwide and offer beautiful stud males! Welcome!
Chihuahua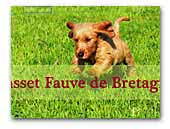 bassetfauve.ru
Association of Breeders and Owners Red Basset Fauve de Bretagne.
Fawn Brittany Basset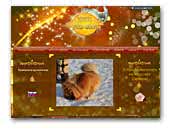 Kennel Field Union
Kennel Field Union- Монопородный питомник. Мы занимаемся двумя ростовыми разновидностями одной породы - Померанский и Немецкий малый шпиц.
German Miniature Spitz, Pomeranian
« Prev 1 2 3 4 5 6 7 8 9 10 11 12 13 14 15 16 17 18 19 20 21 22 23 24 25 26 27 28 29 30 31 32 33 34 35 36 37 38 39 40 41 42 43 44 45 46 47 48 49 50 51 52 53 54 55 Next »