Dog Breeders > Russia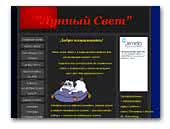 'Лунный Свет'
Продажа щенков - немецкий миниатюрный шпиц, той-терьер, мопс.
Pug
Russian Toy
Pomeranian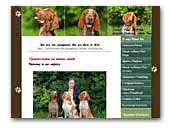 Feel of Pride
We have been breeding dogs breeds: Bracco Italiano and Shih Tzu. Our dogs have high results in most major exhibitions, multiple winners at trade shows, the champions of the countries.

Наш питомник занимается разведением собак пород: Итальянский Бракк (Бракко Итальяно) и Ши-Тцу. Наши собаки имеют высокие результаты на самых крупных выставках, многократные победители, чемпионы стран.
Italian Pointing Dog
Shih Tzu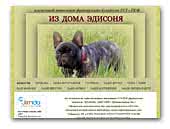 IZ DOMA EDISONYA
Kennel French Bulldogs
We set as the objective, to use in cultivation, manufacturers of the best nurseries of the Europe and the United States America, constantly improving a livestock of our dogs. Aspiration to We prove to perfection the successful, long-term activity recognized by authoritative experts of the different countries. Already more than 10 years we are members the Austrian Club of French Bulldogs.
French Bulldog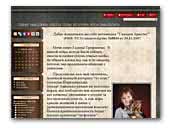 GALLANA ARISTOS
Professional kennel RKF / FCI. The kennel is breeding based on the world's best lines, Durrer 's Rigeyr (Canada-Latvia). Our puppies are successfully exhibited at the show in different countries, BIS, BIS, multi BOB. Puppies have strong anatomy, sustainable mind, high-quality wool.
Yorkshire Terrier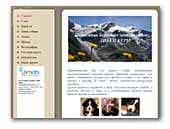 Kennel LIBEN BERN
We are a small kennel in St. Petersburg, dogs live in our family, delighting us an extraordinary mind, a real Bern character and a bright beauty. We try to make our puppies brought light and joy to their new family! Come to our site and you will see how we live!
Bernese Mountain Dog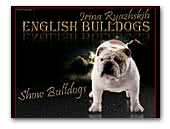 БУЛЬДОГИ ИРИНЫ РЯЖСКИХ
Питомник английских бульдогов в России. Зарегистрирован в системе FCI. Мы занимаемся разведением качественных, здоровых собак. Грамотный подход к породе, красивые щенки, гарантия качества.
English Bulldog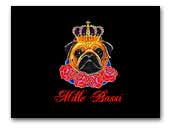 MILLE BASSI
Welcome to our web-site, this site about our pugs «Mille Bassi» In our web-site you can found information about our pugs, about results from dogs exhibitions and about our puppies. We have been breeding black and fawn pugs.
Pug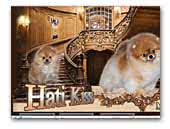 Hati Kiss
Hati Kiss our kennels is engaged in cultivation of dogs beautiful breed - a Pomeranian dog.
Pomeranian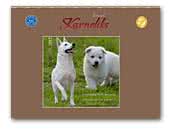 Kennel Karneliks
White Swiss Shepherd
Kennel - "Karneliks", breeding of Swiss white shepherds. Our breeding results in healthy, and show dogs.
White Swiss Shepherd Dog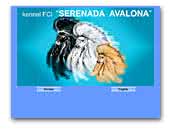 'Serenada Avalona' The poodle's kennel
The poodle's kennel "Serenada Avalona" from Russia. We breed and show black and white standart poodles.
Poodle
.

.