Dog Breeders > Russia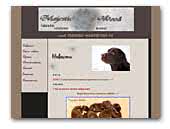 Маджестик Вуд
Сайт Лабрадоров Ретриверов Маджестик Вуд. Щенки лабрадора всех окрасов. Статьи. Фото лабрадоров.
Labrador Retriever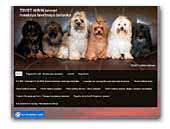 TSVET HIBIN kennel
Russkaya Tsvetnaya Bolonka
TSVET HIBIN kennel, Russkaya Tsvetnaya Bolonka. Professional dog kennel unique Russian breed of dog - Russian Colored Lap dog!

On my website photos and videos of puppies and adult lapdogs of my kennel, show results and achievements in breeding my kennel, breed standard, and articles about the breed ... Materials are added and edited. Welcome to my new website!
Russian Coloured Bichon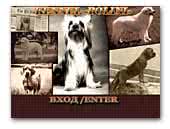 Kennel POLINI
Kennel "POLINI" breeders Australian Silky Terrier and Pyrenean mountain dog. All Our dogs have excellent mentality and have tests to health. Many dogs are imported from the largest nurseries in Europe.

We regularly participate in prestigious international exhibitions in Russia and throughout Europe. We are in the right breeding, carefully selected pairs. for healthy and beautiful offspring show prospect.
Australian Silky Terrier
Pyrenean Mountain Dog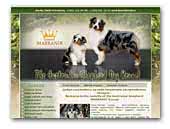 kennel MARRANDI
A Kennel Marrandi located in Russia, Saint-Petersburg. We successfully breed Australian shepherd Our aim is to breed healthy, happy and beautiful puppies. Exports available to loving homes worldwide. Please visit our site for more information.
Australian Shepherd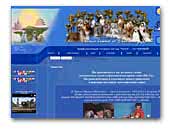 Chinua Shih Tzu
Top Shih Tzu of Champions kennel from Russia.

Hello, Chinua Shih Tzu is located in Moscow. We are in Shih Tzu for over 20 years now and do beautiful breed with exellent anatomic and champion's bloodlines . We are show our Shih Tzu and have been many times very succesful with them over the years and in many countries world. Welcome to our new site!
Shih Tzu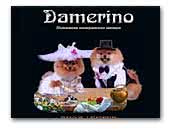 Damerino Pomeranian Kennel
Welcome to monopedigree kennel pomeranian Republic of Tatarstan (Kazan) "Damerino" (Damerino), which translated from Italian means dandy, fop ... Our nursery is still very young and breeding of dogs is based on the most famous and leading American and Canadian bloodlines.

All of our dogs live with us, not limited and are free to move, grown in love and affection, which is nice seen by many experts in the exhibitions. We do not have many litters, we are trying to get high quality, healthy and beautiful young in Pomeranian (bear) the type of orange and cream colors.
Pomeranian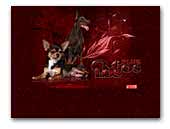 los-mios.ru
JCH Rus, JCH Moldavia, JCH Estonia, JCH Belorussia, CH Russia, CH Slovenia.
Chihuahua
German Spitz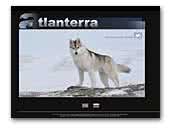 ATLANTERRA Siberians Kennel
ATLANTERRA SIBERIANS it's small home FCI Siberian Husky kennel.Creating the base for the future work with breed in 2008-2009 Atlanterra Siberians imported the dogs of outstanding lines from show kennels SA and Canada. Vision of an ideal Siberian Atlanterra kennel share with a lot of breeders in Russia, Europe and all the World.

First of all kennel appreciate in this breed the native beauty and graceful movement that does the best representatives of this breed great shows-dogs. Basic of Atlanterra is show winners in Russia and Europe, Multi winners Best Ib Group, Best In Show in puppies and in adult competition. The first young Atlanterra Siberians generation has started on shows from top results across all Russia, repeatedly winning Best In Shoa Baby and Best In Show Puppy, Best In Show Junior, Best In Show. All dogs and puppies Atlanterra Siberians is full members of family and lives only in house. At the moment kennel located is in Yuzhno-Sakhalinsk city, Sakhalin Island, Russia in clear ecologic mountain zone.
Siberian Husky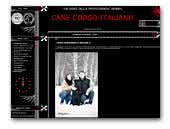 'Un Dono Della Provvidenza'
Kennel Cane Corso was founded in 2007. Kennel is located in an ecologically clean area, in the heart of Russia in the Republic of Tatarstan, in the suburban area of the city of Kazan. In cultivation manufacturers in Italy, Europe and Russia.
Cane Corso Italiano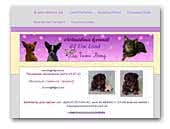 питомник чихуахуа ЭЛЬ ТИНИ ЛЕНД
Питомник по разведению чихуахуа. Продажа щенков.
Chihuahua
.

.