Dog Breeders > Poland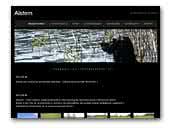 Alstem Gordon Setters
Alstem, Gordon Setter kennel in Poland, registered in FCI.
Gordon Setter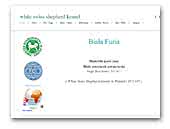 Biała Furia (FCI)
We are dog admirers and occasionally have litters from balanced combinations. We try to breed outstanding white shepherds with highly desirable qualities!
White Swiss Shepherd Dog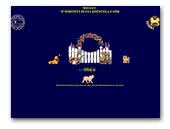 Złota Różyczka z Gór FCI
W mojej hodowli znajdują się pieski rasy Chin Japoński, Yorkshire Terrier i Buldog Angielski. Zapraszam do obejrzenia strony. Hodowla jest zarejestrowana w Związku Kynologicznym w Polsce.
Chin
Yorkshire Terrier
English Bulldog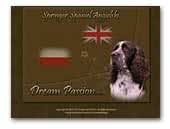 Dream Passion FCI
We're DREAM PASSION FCI, English Springer Spaniel kennel from Poland.
English Springer Spaniel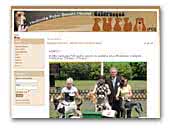 Galopująca Fufla FCI Basset hound
My small, family kennel is located in Western Poland. I breed Basset Hound, becouse I love Bassets. Greetings for every dogs lovers.
Basset Hound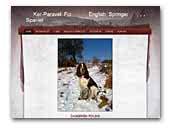 Ker-Paravel FCI
We are a small, home kennel based in north of Poland. Our aim is to breed from good pedigrees- truly english lines, healthy, happy and good tempered dogs for work, shows or a companion( ideal for families with children). You are welcome to visit our website and find out more!
English Springer Spaniel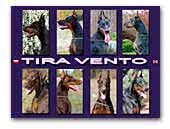 TIRA VENTO FCI - Dobermann Kennel
We have a dobermann breeding in Poland. We offer high quality puppies for shows and work and a part of every family. Our dogs are living in a farm with other animals, children. More informations about us and our dogs you can find on our web site.
Dobermann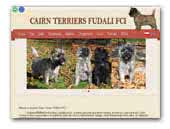 'FUDALI' FCI Cairn Terrier
Breeding FUDALI is one of the exceptional circumstances in which the dog is a family member, loved and respected. Cairn Terriers are dogs of great character, which can be summarized as quoting the motto of the British club race, "the best friend in the world".

Our goal is to carefully nurture healthy mentally and typical Cairn Terrier that will be good family dogs and winners of many medals and titles. Our planned litters are from combination of outstanding dogs with unique traits and appearance.
Cairn Terrier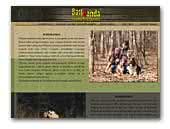 BassBanda Basset Hound Kennel
Welcome every dog lover, especially Basset Hound breed lovers.We are small kennel from Poland. I'd like to invite all of you to see my website and get to know our dogs.
Basset Hound
.

.