Dog Breeders > Poland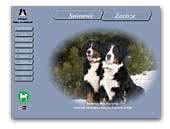 Sosnowe Zacisze
Bernese Mountain Dog kennel
Sosnowe Zacisze it's typical home kennel in the full sense of this word. Our dogs live with us at home and take part in our daily live activities. Time when puppies appear in the house is great fun for us. Playing with them, watch them grown and as they learn how to buck - it's a great, great pleasure. Constant contact with people has a positive effect on their psyche.
Bernese Mountain Dog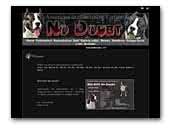 No Doub Team
American Staffordshire Terrier
The home page of kennel No Doubt Team - Int, Multi Champion BIG BOY No Doubt and Jr.Ch HOLYWOOD DREAM King Of Ring's.
American Staffordshire Terrier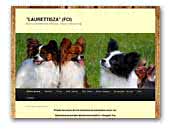 LAURETTISZA
Zapraszamy na naszą stronę internetową poświęconą psom ras : Papillon i Rosyjski Toy.
Papillon
Russian Toy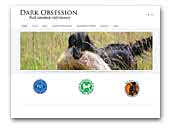 Dark Obsession (FCI) flat coated retrievers
Flat coated retrievers are our big passion. We're small home kennel and our aim is to breed healthy, sound flatcoats - both beautiful and great at work. We've planned litter after dual purpose parents. More infotmations on our website.
Labrador Retriever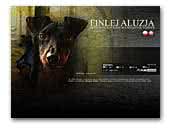 FINLEJ Aluzja - Manchester Terrier stud dog
FINLEJ Aluzja - manchester terrier, stud dog International Champion, Multichampion date of birth: 07/06/2009 hight: 40 cm von Willebrand's desease: genotype N/N.
Manchester Terrier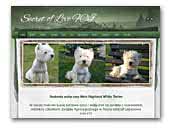 Secret of Love FCI
West Highland White Terrier
Secret of Love FCI West Highland White Terrier kennel from Poland.
West Highland White Terrier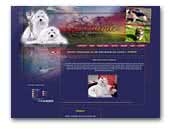 Hodowla Atamir
From many years we are animal lovers. Dogs are with us in everyday life and we can not imagine life without their company. In 2012, we decied to professionaly breeding of our dogs. Our dogs are DNA tested, which which ensures future purchasers of our dogs purity of the breed. Our dogs have a multigenerational pedigrees of many world famouse kennels, which are derived from the FCI (Fédération Cynologique Internationale).
Maltese
Pomeranian
German Shepherd Dog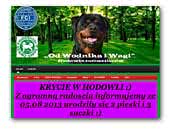 Kenel 'Od Wodnika i Wagi' FCI
Home kennel of rottweilers "Od Wodnika i Wagi" FCI has existed since 1999. Dogs are my great passion, puppies are reared at home under the loving care of the breeder and veterinarian.

Puppies receive a layette leaving kennel, health card, birth certificate and complete documentation of origin. Mating in our kennel are precisely thought out. Our dogs take part in dogs shows, they are trained and treated as full members of the family.
Rottweiler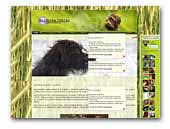 Bezdroża Cybiny
We are polish Korthals Griffon kennel.
Wire-haired Pointing Griffon Korthals
« Prev 1 2 3 4 5 6 7 8 9 10 11 12 13 14 15 16 17 18 19 20 21 22 23 24 25 26 27 28 29 30 31 32 33 34 35 36 37 38 39 40 41 42 43 44 45 46 47 48 49 50 51 52 53 Next »