Dog Breeders > Poland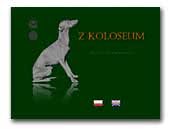 Z Koloseum - Italian Greyhounds Kennel
Italian Greyhounds are our love and passion. We are a small breeding of these beautiful dogs. Welcome on our website.
Italian Greyhound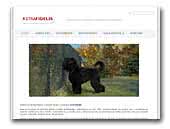 AstraFidelis
Black Russian Terrier kennel in Poland Information about us, our kennel AstraFidelis, dogs, puppies.
Russian Black Terrier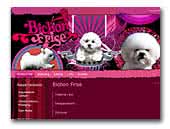 bichonfrise.com.pl
Bichon Frise in Poland, Kennels, breeders, puppies and more.
Bichon Frise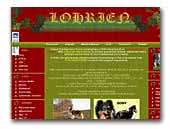 Lohrien - Shetland Sheepdog, Collie Rough and White Swiss Shepherd Dog
Rough Collie breeder in Poland since 1995 in Poland since 1995. Prestigious Lohrien Kennel (FCI) breed Collie Rough. Awarded a Silver Badge Kennel Club in Poland.

Prestigious kennel White Swiss Shepherd Dog. Awarded the Silver Medal of Polish Kennel Club. Only ones a year a litter puppies born and raised with all our love in our family.
Shetland Sheepdog
Collie Rough
White Swiss Shepherd Dog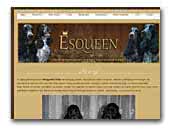 Esqueen kennel
Esqueen is a small, home kennel in Poland. This website is dedicated to magnificent breed that is the English Cocker Spaniel.

We have five wonderful cocker spaniels with atypical coat - blue roan, black and white. My dogs have won titles such as Junior Polish Champion, Polish Champion. They gaining 2,3 degree diploma on hunting competitions more info about my dog on the website.
English Cocker Spaniel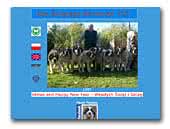 DAR ŚWIĘTEGO BERNARDA FCI Kennel
We love saint bernard !
St. Bernard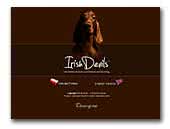 Irish Devils Kennel

This page is dedicated to our wonderful boys. We are proud owners of Flash - Cordarragh PICASSO and Nathan - Copper's MAGIC MASTER. Here you can find sad stories about our beloved Neo.

We offer assistance in preparing a dog for the show. Here you can find information about our stud dogs and puppies. We invite you to read.
Aleksandra Janik
Irish Red Setter
« Prev 1 2 3 4 5 6 7 8 9 10 11 12 13 14 15 16 17 18 19 20 21 22 23 24 25 26 27 28 29 30 31 32 33 34 35 36 37 38 39 40 41 42 43 44 45 46 47 48 49 50 51 52 53 54 55 56 57 58 59 60 61 62 63 64 65 66 67 68 69 70 71 72 73 74 75 76 77 78 79 80 81 82 83 Next »