Dog Breeders > Poland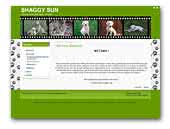 Shaggy Sun Golden Retriever
We are Golden Retriever Breeding with huge experience. Our dogs lives with us and are our all life. In our breeding we have got only dogs with great pedigrees. If you want buy puppies from our breeding please contact us.
Golden Retriever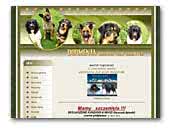 Dormenta Tibetan Mastiff
Welcome to DORMENTA - from Poland. Please visit our website where are lots of interesting photos and information about our dogs and puppies. Please feel free to contact us by e-mail. Our dogs are our passion, pride and lifestyle. Enjoy your visit.
Tibetan Mastiff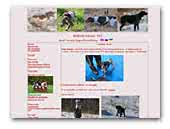 Solomia FCI Epagneul Breton kennel
Work & Beauty.
Brittany Spaniel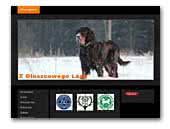 Z Głuszcowego Lasu - Gordon Setters
Welcome to our family dog breed of Gordon Setter.
Gordon Setter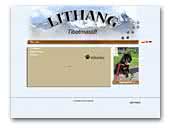 Lithang - Tibetan Masiffs
Visit our website or facebook (Michał Kopczyński or Lithang).
Tibetan Mastiff

FASSTARI - Border Collie & Great Dane
Welcome to border collie & great dane kennel.
Border Collie
Great Dane

'Wena Istnienia' Border Collie Home Kennel
Border Collie Home Kennel from Poland. We breed sport dogs. We invite you to visit our web site where you find all information about. Feel free to contact us.
Border Collie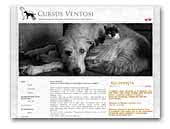 Cursus Ventosi
Home kennel of Irish Wolfhound and Polish Hunting Dog

Welcome to the website of my kennel, which was initiated by passion... Passion to live surrounded by dogs, passion for thorough knowledge of canine characters and for work with dogs, passion for the best use of natural abilities and predispositions of dogs in the various areas of life.

All my dogs are working dogs. Each of them performs well in somewhat different fields and each dog skills are developed in the directions that suit her best. While working with dogs, I aspirate to not only to encourage them to achieve the best possible results, but above all, I try to raise my own professional qualifications and full of humility towards dog's involvement in everything what they do, I make an attempt to give from myself as much as dogs give from themselves in every activity. Dogs are not only great companions of human life - they are excellent teachers as well. It is only necessary to be able and keen to listen to them...
Irish Wolfhound
Polish Hunting Dog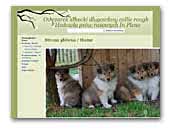 Owczarek szkocki In Pleno
Owczarek szkocki długowłosy collie rough - hodowla ZKwP w Polsce. Na stronie więcej informacji o naszych pieskach i dostępnych szczeniakach.
Collie Rough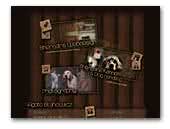 Sheradin's Star kennel - English Setter
We are home kennel of setters with american line. Visit our website!
English Setter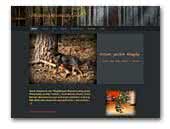 Maajka - Seter Szkocki Gordon
Strona suczki Maajka rasy Seter Szkocki Gordon.
Gordon Setter
« Prev 1 2 3 4 5 6 7 8 9 10 11 12 13 14 15 16 17 18 19 20 21 22 23 24 25 26 27 28 29 30 31 32 33 34 35 36 37 38 39 40 41 42 43 44 45 46 47 48 49 50 51 52 53 Next »