Dog Breeders > Poland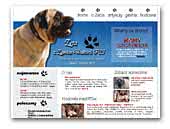 Maes Howe FCI English Mastiff kennel - ZETA z Zamku Walkirii (FCI)
Maes Howe FCI is small, home mastiff kennel. We're enemy of chains, keeping dog outside the house, cages, crates, etc. We're looking for loving keepers for our puppies, also people interested in taking pups for dog shows.

It's based on one dog, ZETA z Zamku Walkirii (FCI), with following achievements: INTERCHAMPION, Champion of Champions, Champion of Poland, German Champion of Beauty, Poland Winner 2012, Landessiegerin Turingen 2012, Berlin 2011, Leipzig 2011, Youth Polish Champion, Youth Club Winner 2010, Youth Poland Winner 2010 Zeta was presented on 48 dog shows (and she just over her 4th birthday), in 6 countries (Poland, Germany, England, Austria, Czech Republic, Denmark). She's a daugher of famous Ch DAMACO Brynydrie of Bredwardine, granddaugher of world-famous Ch PENRICHLAR Phoenix of Bredwardine, great-granddaughter of Intch ROKY Józefinka. Her first litter was born on July 12th, 2013. Zeta gave birth to 13(!) puppies, 8 girls and 5 boys.

We'll gladly answer any of your questions or tell you more about puppies, their parents and the specificity of breed - feel free to write, e-mail or via facebook (fan page: Zeta z Zamku Walkirii - Maes Howe FCI).
English Mastiff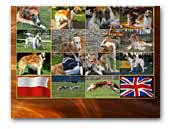 Flegeton - Borzoi Kennel
Flegeton, Borzoje, borzoi, borzois, Strona hodowli chartów rosyjskich borzoi Flegeton. Borzoi kennel Flegeton.
Borzoi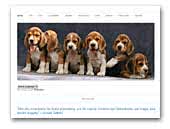 Lapitropy kennel of beagles
We are small hobby and family kennel of beagles . We breed beautiful and elegant dogs. Our goal is to bring up litter in high quality of character, exterior and even work abilities. Kennel, which is trying to be perfect - healthy dogs, humorous nature, no aggression at all, always happy, elegant appearance, enthusiasm owners. Welcome to visit our website.
Beagle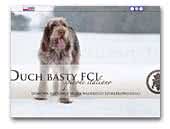 Duch Basty FCI
home kennel of Spinone italiano
We are home kennel Spinone italiano - "Duch Basty FCI". We invite you to visit our website.
Spinone Italiano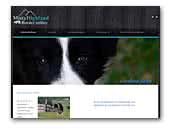 'Misty Highland' Working Border Collies
Working Border collies. Herding lines. Great puppies for sports and farm.
Border Collie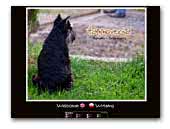 Hannoveria - Miniature Schnauzers
We are breeders of Zwergschnauzers. We put particular emphasis on character, appearance and health. Important for us is also socialization. Dogs learn how to react on external stimuli. It will be easier for dog and his owner in the later stages of nurture. Visit our site to read more and see our dogs!!!!
Miniature Schnauzer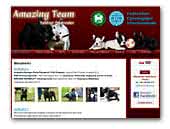 Amazing Team
We are a small, family-based breeder. Our focus is on French Bulldogs, that are our love and passion. We invite you to visit our website.
French Bulldog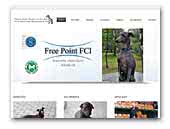 Free Point FCI Italian greyhund
Piccolo Levriero Italiano breeding.
Italian Greyhound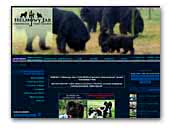 Z Helmowego Jaru
Newfoundland dogs and Tibetan Terrier.
Newfoundland
Tibetan Terrier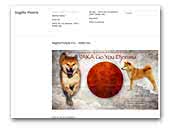 VAKA Go You Djenima - Sagitta Polaris FCI
Shiba Inu
Vaka You Go Djenima - Polish Junior Champion, Junior Club Winner 2013 Club Best of Breed 2013 Multiple Best of Breed. A dog with a perfect expression, beautiful head, elegant structure and movement, the magnificent robe.
Shiba
Siberian Husky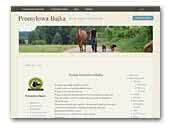 Z Promylowej Bajki
Hello, my name is Kate. I am a breeder of hunting dogs. I'm also handling, working with dogs and horses. I am a member of ISHV Club in Poland. Dogs are my passion and love. They're not only Champions, great workers but first of all best friends and members of our family. If you have any questions don't hesitate and ask about everything by email: ...
Bavarian Mountain Scenthound
« Prev 1 2 3 4 5 6 7 8 9 10 11 12 13 14 15 16 17 18 19 20 21 22 23 24 25 26 27 28 29 30 31 32 33 34 35 36 37 38 39 40 41 42 43 44 45 46 47 48 49 50 51 52 53 Next »