Dog Breeders > Poland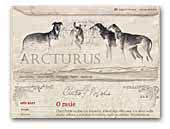 Arcturus - Chart Polski
One of oldest active Kennel of Chart Polski. Most of Chart Polski on World have in pedigree ARCTURUS dogs. Dogs from our kennel have most of title available to reach on Dog Show rings as World Winners ( 6 times ), Multi - Euro Winner , Interchampions etc, etc. Dogs from our kennel are also winning on coursings. Our dogs won 3 times Polish Coursing Cup. Kennel ARCTURUS was choosen 3 times as the Best Kennel Of Chart Polski by Chart Polski Club in Poland.

Jedna z najstarszych aktywnych hodowli Chart Polskiego. Psy z przydomkiem ARCTURUS są w rodowodach wiekszosci Chartow Polskich na swiecie. Psy z naszej hodowli osiagnely wiekszosc dostepnych na ringach Psich wystaw tytulów, takich jak Zwycięzca Świata ( 6 razy ) , wielokrotnie Zwycięzca Europy , Interchampion i Chempionaty krajowe wielu krajo Europejskich. Naszy psy zweciężają rónież na Coursingach. Nasze psy wygrały 3 krotnie Coursingowy Puchar Polski. Nasza hodowla zostala 3 krotnie wybrana Najlepszą hodowlą Chartów Polskich przez Klub Charta Polskiego w Polsce.
Polish Greyhound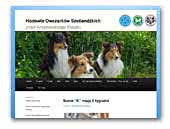 Kennel 'znad Antałowskiego Potoku FCI'
Home kennel shelties 'znad Antałowskiego Potoku'.
Shetland Sheepdog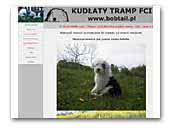 Kudlaty Tramp OES
We show and breed old english sheepdogs since 1985.
Old English Sheepdog / Bobtail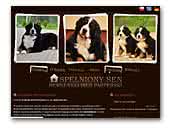 Kennel Spelniony Sen
Bernese Mountain Dog
We have Bernese Mountain Dog Kennel. We treat our dogs like members of our family. We take them everywhere with us.They are very friendly towards people. We take care of our dogs, their health, happiness and best quality of their lives.

Litters in our home appear occasionally, with most careful selections of parents. We are members of FCI. On 28th of January 2011, we received a kennel name called Spełniony Sen (No reg 6169/S).
Bernese Mountain Dog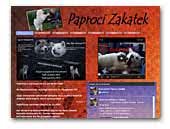 Paproci Zakątek Akita Kennel
Akita is our love and our life. We have got beautiful dogs with wonderful character.
Akita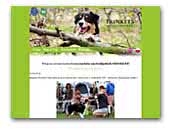 TRINKETS Australian Shepherds
We are small hobby kennel located in south Poland. Our dogs are treated as full members of family. We very much care about our dogs, their health, happiness and best quality of their lives. Litters in our home will appear occasionally, with most careful selections of parents.
Australian Shepherd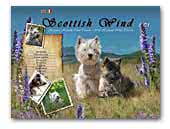 Scottish Wind FCI - Cairn Terrier Kennel
Owner: Alicja Korzeniewska MA Behaviourist SGGW (Warsaw University of Life Sciences).
Cairn Terrier

PERLA DEL SUD
Hodowla Biewer Yorkshire Terrier
Our breeding is sparse Biewer Yorkshire Terrier breeding which is registered in kennel club in Poland ( ZKwP ). Or dogs and their offspring have got pedigree issued by FCI.
Yorkshire Terrier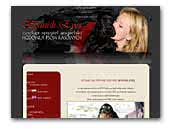 Spanish Eyes
Welcome to the English Cocker Spaniel breeder's website from Poland.
English Cocker Spaniel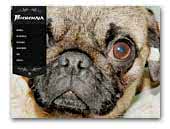 BIENEMAJA FCI Hodowla Mopsów
We are a small home breeding pugs near Cracow. Our dogs are members of our family, their welfare and health are a priority for us. In addition to striving for the perfect look carefully take care of proper socialization of our puppies. So grow up with children and other pets in our home.

We invite you to visit our website where you will find information on planned litters, information from exhibitions, photo gallery. The website also has contact with a map for those wishing to personally visit our kennel.
Pug
« Prev 1 2 3 4 5 6 7 8 9 10 11 12 13 14 15 16 17 18 19 20 21 22 23 24 25 26 27 28 29 30 31 32 33 34 35 36 37 38 39 40 41 42 43 44 45 46 47 48 49 50 51 52 53 Next »