Dog Breeders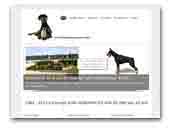 VOM GEBRANNTEN WALDE
Dobermann and Jack Russel Terrier
Welcome to our passion the DOBERMANN ! Kennel in France with the best europeen blodlines.This homepage is dedicated for all our dobermanns.Home of Multi.Ch Irinland Zara zeife Multi.Ch Fabius Pictor Renewal Vilander vaic V.G.W./victoria vilja V.G.W.

Welcome to us and our small clowns (Jack and Parsons Russel Terrier) allways happy and ready to play and please. Come and visit us.

Herve and Petra BLOSCH
Dobermann
Jack Russel Terrier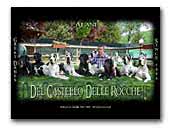 DEL CASTELLO DELLE ROCCHE Kennel
Since 1994 we breed harlequin, mantle and black Great Danes. Visit our website "to meet" our Dogs.
Great Dane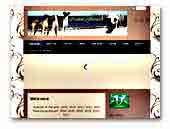 KENNEL GHAZOOT
Sloughi & Pharaoh Hound
Welcome to a small kennel in Dalarna, Sweden. All our dogs live in the house as part of the family Please visit us and read more of our success! Welcome!
Pharaoh Hound
Sloughi
Whippet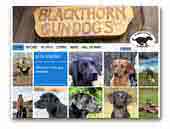 Blackthorn Gundogs
Working labradors for hunting and competition. Carefully bred and highly trained labradors from the best English and Irish working lines. Puppies, partly and fully trained dogs are available from Int. FTCH and FTW bitches, FTCH sires.

Field trial, hunting and working test training for dogs and handlers. For details please visit our site.
Labrador Retriever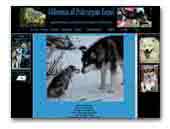 Polarvargens Kennel
We are a smal kennel in Dalarna, Sweden.We have 1-2 litters per year. We only breed on healthy dogs, free hips and eyes.
Samoyed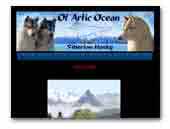 Siberian Husky Of Artic Ocean
French siberian husky breeder for show and/or pet. Excellents origins. Puppies avaible ...
Siberian Husky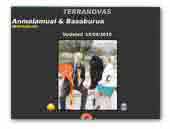 ANMALAMUAL & BASABURUA Newfoundlands
All the animals we breed that are selected for breeding are clinically controlled in order to avoid genetically transmitted diseases.

Moreover - to ensure thas these magnificent dogs maintain their particular identity that makes them so special - the dogs are subsequently subjected to careful morophological and character selection criteria.
Newfoundland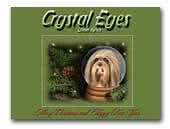 Crystal Eye's Lhasa Apso
Small breeder located in Denmark. We DO NOT breed for commercial reasons, but do have a litter no and again.

We do export dogs all over, but you will have to show up in person so you can be itroduced to us and our dogs. for more information feel free to contact us.
Sincerly
Charlotte and Frank
Lhasa Apso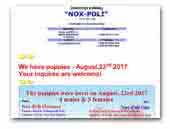 NOX-POLI
We are in Croatia. Since 1993 we are owned by our samoyeds. There are 7 samoyeds in our home.
Samoyed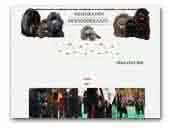 Newgraden Newfoundland Dogs
Small Show Kennel of the much loved breed The Newfoundland.
Newfoundland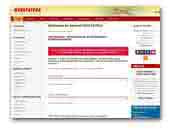 MULTATULI kennel of Miniature Pinschers
We are very fan of Miniature Pinschers and feel passion of breeding of this breed. Dog quality: character and beauty - it's the basic purpose for us! We breed in Russia with Russian and foreign bloodlines.

Welcome to official homepage of our kennel! Much beautiful dogs and pictures here, full chronicle of events of our kennel... and also puppies, of course!
Miniature Pinschers