Dog Breeders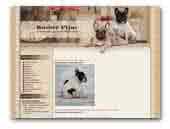 BUSHER PLJUS French Bulldog
At the BUSHER PLJUS and VILJAMS kennels, located in Russia, we breed and show quality French Bulldogs. Our puppies are raised as a part of our family, they are happy and well socialized. We are dedicated to finding loving homes for our puppies. We have finished many champions and we have provided many loving homes with wonderful companion French bulldogs. We offer both show quality as well as companion dogs to discriminating buyers. Our dogs come with FCI-RKF worldwide recognized registration which can be easily converted to AKC registration.

Here at the BUSHER PLJUS and VILJAMS kennels we strive to raise puppies that are healthy, sound and are correct in conformation. We practice inbreeding or line-breeding and take all measures to ensure that our dogs are healthy and free of genetic defects. Due to our selective breeding, our puppies inherit the best qualities from their parents. Our puppies have the correct body structure, gate, movement, and temperament. Most of our puppies are champion sired and all have champion bloodlines in their pedigrees.

Our puppies can be shipped worldwide at buyers expense. We have numerous references from buyers in Japan, US, Canada, Germany, Norway, Kirghizstan, and Philippines.
French Bulldog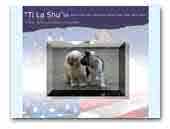 Ti La Shu Tibetan Terrier
Tibetan Terrier Breeder in Germany.
Tibetan Terrier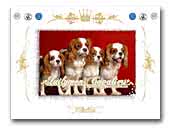 QUILYMON
Cavalier King Charles Spaniel Kennel
Golden-wreathed Masterbreeder The foundation year of the kennel: 1992. The Quilymon Kennel is a little family kennel, where the dogs live with us. The breed of dog, Cavalier King Charles Spaniel, require the society of the owner and people. My Cavaliers are extremely friendly but self-concious dogs. They like children very much.

My Cavaliers not only have excellent character but they perform outstandingly in shows as well. They are the most prominent ones of the breed in Hungary. Their own and their descendants results both are in the forefront on the international level too. In the course of my breed-work I make every effort to have healthy dogs with excellent character and appearance. These dogs please their owners and enchance my breed's reputation. I breeding all colors (blenheim, tricolour, black and tan an ruby) Cavaliers.
Cavalier King Charles Spaniel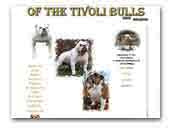 of the Tivoli Bulls
English Bulldog kennel specialized in showbulldogs, studservice available from the best bloodlines. Puppies available "showprospects", for breeding and lovely pets. Take a look and convince yourself!
Bulldog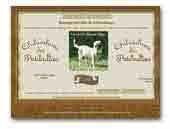 Chihuahuas des Patibullies
de temps en temps chiots disponibles, elevage familial dans le nord de la france a 1h30 de Paris.
Chihuahuas poils longs et poils courts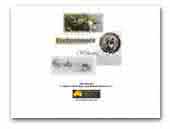 AUSTRALIAN CATTLE DOGS ENCHANTMENT
Awesome Red & Blue Heelers out of working parents with championship backgrounds. Excellent disposition, conformation & intelligence. Our dogs are wonderful companions as well as working dogs. Please visit our website for photos and additional information.
Australian Cattle Dog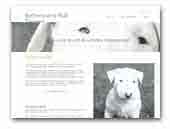 Betterbrand Bull Terriers
More than 300 pages of information on the Bull Terrier and breed related topics such as stud dogs, shows, books, clubs, magazines etc. etc.
Bull Terrier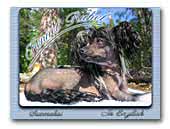 Kennel Rahel
Kennel Rahel is a little home-kennel in the heart of Häme. Our aim is to breed well balanced, healthy, and naturally hairless, and well-sized Chinese Cresteds, and I as naturally erected ears as possible. And nice and good quality, outgoing, healthy and naturally hairless Peruvian Hairless Dogs.

All our liters has being carefully planned, and think about the litters to come, how these particuliar litters will serve the upcoming ones. We breed every litter at home enviroment, with great deal of love, care and attetion, every puppy and old dog is a family member to us, and we won't sell nor place them away, as their breeding or show career is over. They will grow old amongst us.
Perro sin pelo del Peru
Chinese Crested Dog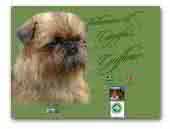 Cayafa's Griffons
Top Griffons in north of Sweden. Welcome to visit us. The site is in both swedish and english.
Griffon Bruxellois
Griffon Belge
Petit Brabancon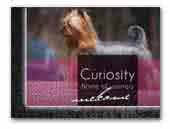 Curiosity Silky's and Bearded Collies
Small family run kennel based in Vihti, Home of the Top Silky's and Beardedcollies.
Australian Silky Terrier
Bearded Collie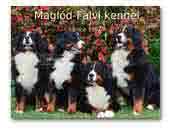 Maglód-Falvi Kennel
Awarded with the golden wreath.
Bernese Mountain Dog