Dog Breeders > Last Added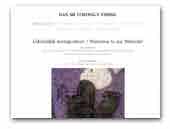 Hug Me Strongly kennel
Miniature/kaninchen shorthaired & longhaired dachshund breeding & professional handling.
Dachshund
Poodle
English Setter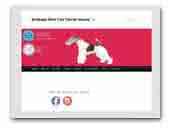 Andreas Wire House
My name is Andreas Nicolaou and I am the owner and founder of "Andreas Wire House" which is a Wire Fox Terrier Kennel in Cyprus and is recognised with FCI & CKC since 2017 under the reg.name "AndreasWireHouse".

Andreas Wire House is a new Wire Fox Terrier Kennel which is located in sunny Paphos of Cyprus island in the mediterranean sea. We are a small breeding kennel of Wire Fox Terriers and we strive to breed healthy and beautiful Wire Fox Terriers as much within the standards of FCI & Cyprus Kennel Club.

All of our dogs are considered equal family members sharing freely our home luxuries and not kept locked or chained. It's extremely important for us to know that the puppies that are sold will be going to good homes and will be only sold to people who love pets as we do!

Breeding Wire Fox Terriers is our passion and love and not a way to make profit out of it so please consider all the above before buying a Wire Fox Terrier from our kennel.

Please feel free to visit our website for any new puppy litters or any upcoming news regarding our Kennel.

For further questions or information do not hesitate to contact us on Facebook, email or phone.

Thank you for your time,
Andreas Nicolao
Wire Haired Fox Terrier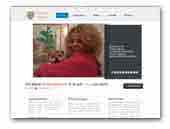 shiba.pro
Shiba.pro are well-recognized for top of the line Shiba Inu Tuscany breeding (Allevamenti Shiba Inu Toscana). They are some very young professional Breeders of Italy who love their Shiba Inu puppies with passion and love.
Shiba Inu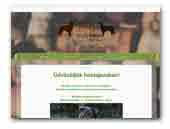 Sárfehér mudi kennel
We are a small kennel in Hungary.
Mudi
Small Munsterlander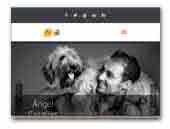 des Luçanès
Gos d'Atura Català i Ca de Bestiar
Serious and passion breeding of Catalan Sheepdog and Majorcan Sheepherd in Catalonia. From 2003.
Catalan Sheepdog
Majorca Shepherd Dog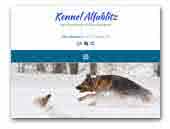 Kennel Alfablitz
Small home kennel in Estonia what has 1-2 jack russell litters per year. Also we train obedience and handle german shepherds.
German Shepherd Dog
Jack Russell Terrier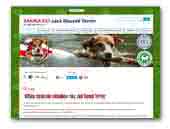 ZAKIRA - kennel Jack Russell Terrier
Welcome to all lovers of the breed JRT. We fish these small, energetic and happy pets.In a small body Holy Spirit!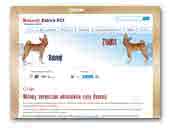 ZAKIRA FCI
Basenji & Jack Russell Terrier Kennel
Welcome to Basenji & Jack Russell Terrier Kennel from Poland :) Visit our kennel's website to find our dogs photos their pedigrees, breeding plans.
Jack Russell Terrier
Basenji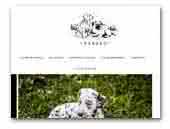 Criadero USASKU
Nos dedicamos a la cría familiar y responsable de la raza dálmata.

Tenemos solamente una o dos camadas al año para lograr la máxima dedicación a cada cachorro y un carácter excelente. Nos volcamos por completo en cada camada, desde la selección de ejemplares a cruzar, como en los cuidados intensivos de todos los cachorros durante su estancia en el criadero.
Dalmatian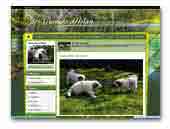 des Granges d'Astau
Montagnes des Pyrénées
Elevage familial et exclusif de chiens de Montagne des Pyrénées. Petite production de qualité. Reproducteurs sélectionnés beauté, santé. Chiots disponibles.
Pyrenean Mountain Dog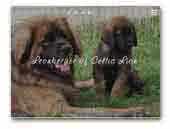 of Celtic Lion Leonberger
We live since 1996 with Leonberger.
Leonberger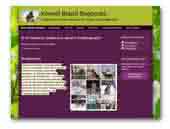 BRAND BOGOMAZ
We breed a bloodhound breed. This is a wonderful breed.
Bloodhound
.

.