Dog Breeders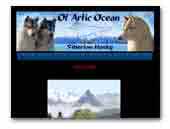 Siberian Husky Of Artic Ocean
French siberian husky breeder for show and/or pet. Excellents origins. Puppies avaible ...
Siberian Husky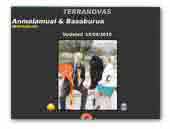 ANMALAMUAL & BASABURUA Newfoundlands
All the animals we breed that are selected for breeding are clinically controlled in order to avoid genetically transmitted diseases.

Moreover - to ensure thas these magnificent dogs maintain their particular identity that makes them so special - the dogs are subsequently subjected to careful morophological and character selection criteria.
Newfoundland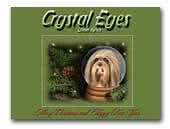 Crystal Eye's Lhasa Apso
Small breeder located in Denmark. We DO NOT breed for commercial reasons, but do have a litter no and again.

We do export dogs all over, but you will have to show up in person so you can be itroduced to us and our dogs. for more information feel free to contact us.
Sincerly
Charlotte and Frank
Lhasa Apso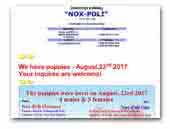 NOX-POLI
We are in Croatia. Since 1993 we are owned by our samoyeds. There are 7 samoyeds in our home.
Samoyed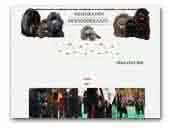 Newgraden Newfoundland Dogs
Small Show Kennel of the much loved breed The Newfoundland.
Newfoundland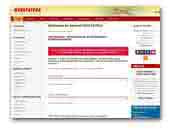 MULTATULI kennel of Miniature Pinschers
We are very fan of Miniature Pinschers and feel passion of breeding of this breed. Dog quality: character and beauty - it's the basic purpose for us! We breed in Russia with Russian and foreign bloodlines.

Welcome to official homepage of our kennel! Much beautiful dogs and pictures here, full chronicle of events of our kennel... and also puppies, of course!
Miniature Pinschers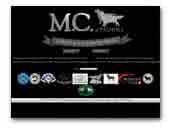 M.C. of Palmhill
High quality breeding of Labrador Retrievers and Golden Retrievers.
Golden Retriever
Labrador Retriever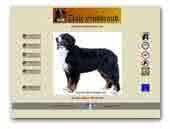 Kennel Dale Gudbrand
We are breeding BMD in Norway, located close to Lillehammer. We have 8 BMD's at the moment. Alle the puppies are raises in our house.
Bernese Mountain Dog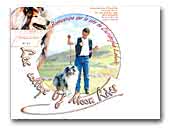 Les Colleys of Moon River
A Saint-Nazaire (Loire Atlantique) elevage de Colleys, specialiste de la race depuis 1980. Chiots issus Champion disponibles periodiquement et eleves familialement. Lignees Anglaises uniquement.
Collie Rough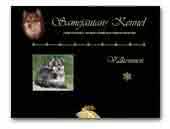 Kennel Samejäntans
Vi finns i en liten by som heter Malungsfors och det ligger 1 mil utanför Malung mot Sälen. Jag har 8 hundar hemma och alla bor inne med mig som familje medlemmar. Min första kull hade jag 97 med Import tiken  Risukarhin Duhkkä. Nu har det hunnit bli sammanlagt 23 underbara kullar och fler väntas!

Under de här åren har jag Importerat 19 Hundar från Finland och 1 från Danmark, 12 Hanar och 8 Tikar. Fler blir det…Stort TACK till dessa uppfödare!!
Finnish Lapphunds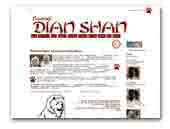 Dian Shan
We here at "Dian Shan" love and breed Chow-Chows. These Chow-Chows are our life ... Please visit our site for information about our lovely "bears".
Chow Chow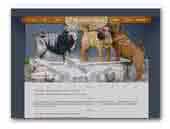 Z Dynastie Chan Shar-Pei
Shar-pei kennel Z Dynastie Chan, colours blue, lilac, isabell, choco, fawn, red, mahagon, black, creme. STUD DOGS - lilac - blue - mahagony. Our dogs have freedom, homecare, big love ...
Shar Pei